Blanche A.B. Washington, retired teacher, musician dies at 86
5/4/2018, 8:16 a.m.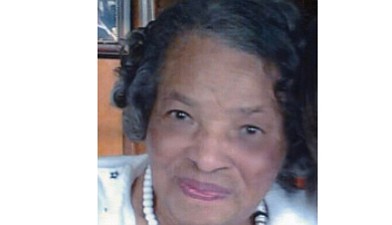 Blanche Amanda Barcroft Washington spent 36 years teaching elementary students reading, writing and the rudiments of science.
She spent three years teaching at the former Kingston Elementary School in Chesterfield County and moved to Fairfield Court Elementary in Richmond, where she spent 33 years teaching.
Along with regular subjects, she also gave piano lessons to many of her students before she retired in 1988.
Mrs. Washington succumbed to illness on Saturday, April 21, 2018. She was 86.
Her roles in her family, her church and the community were celebrated Friday, April 27, at Ebenezer Baptist Church in Jackson Ward, the church where she served as a Girl Scout leader, taught Vacation Bible School, sang in the Women's and Mass choirs, participated in the Handbell Choir and played piano and organ for various programs.
Born in Richmond, Mrs. Washington graduated from Armstrong High School and became a teacher after earning her bachelor's degree at Virginia State University.
Outside the classroom, she was active in various organizations, including the Richmond Alumnae Chapter of Delta Sigma Theta Sorority, The Delta Pearls, The Dilettantes and The Mr. and Mrs. Club.
She also participated in the Armstrong High School Reunion Committee and helped found the Golden Girls for retired Fairfield Court Elementary teachers.
Her husband, Linwood M. Washington, and daughter, Lt. Col. Linda M. Washington, preceded her in death.
Survivors include her daughters, Barbara W. Battle and Diane W. Mason; three grandchildren; and five great-grandchldren.