Personality: Dr. Jacqueline Johnson-Curl
Spotlight on honorary chair of VHEF's Jazz InsideOut benefit
5/27/2018, 9:36 a.m.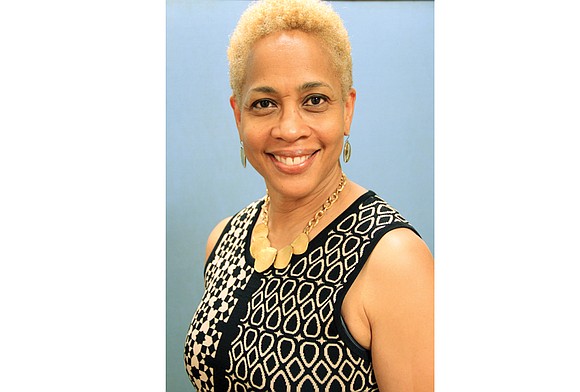 Dr. Jacqueline Johnson-Curl, a Richmond dentist, believes in helping children achieve their dreams. She is the honorary chair of the 7th Annual Jazz InsideOut, a night of jazz, comedy and good food to benefit scholarships and emergency student aid provided by the Virginia Higher Education Fund. The nonprofit organization was founded in 2010 by Rose Giles, a former public school speech and language pathologist, and has awarded nearly $100,000 to students since its inception. It expects to help more than a dozen students this year.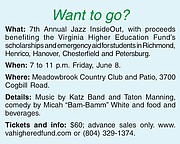 The organization is dedicated to helping "at risk" students from Richmond, Petersburg, Henrico, Hanover and Chesterfield, as well as students from low- and middle-income families. That includes first-generation college students, students living in public housing, students who have been homeless, students with medical challenges or disabilities, students who may have a parent in prison or jail or their family is facing financial challenges or other adverse circumstances, Dr. Johnson-Curl explains.
The VHEF awards Momentum Scholarships of $1,000 each, helping students with emergency aid to purchase books and supplies, and providing mentoring opportunities to help students over the hurdles to complete college and workshops for high school seniors on financial literacy and entrepreneurship. "We have to play a part in lifting all of our children up," Dr. Johnson-Curl says. "Sometimes we have to take the place of or be the parents as well as their cheering squad because these children need our help to be the leaders of tomorrow.
"We can't turn our backs on them as if it is not our responsibility," she continues. "Yes, they are our responsibility. They are our children. Each of us should do something and should play a part in helping young people achieve their goals. No matter how big or how small, we all can do something."
Dr. Johnson-Curl recalls her own quandary as a Hampton University freshman. After taking a psychology course, she wasn't sure that was the direction she wanted for her life and career. She knew she wanted to go into a medical field, but didn't want to have to do a residency that is required of physicians. During a routine visit to her eye doctor, the late Dr. Philmore Howlette, she talked with him about her concerns. "He said, 'Jackie, why don't you think about dentistry?' " she recalls. "A light bulb came on and I said, "Wow!' I never thought about dentistry. Maybe I should consider that.' " The rest, as they say, is history.
"I tell people that story all the time because you never know how one person can alter someone's direction and trajectory," Dr. Johnson-Curl said. "Dr. Howlette did that for me. My only regret is I didn't have a chance to tell him or his wife (who have since died) what he did for me. He really did change the trajectory of my life." Similarly, Dr. Johnson-Curl sees the VHEF as possibly changing the trajectory of students' lives. "What (the VHEF does) is really instrumental in children's lives," she says.