Personality: Franchon L. 'Fran' Randall
Spotlight on chef coordinator of 'Sauté and Sizzle: Richmond Men Are Cooking'
11/1/2018, 6 a.m.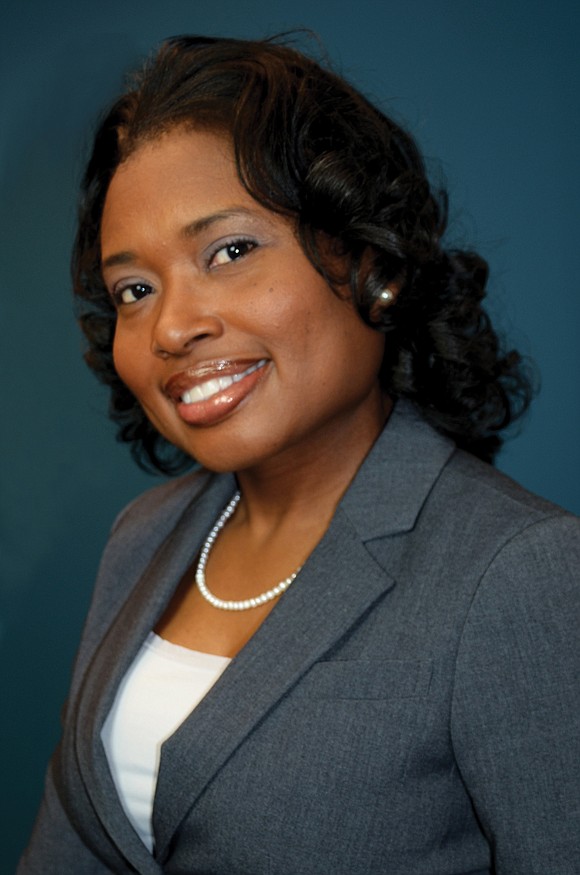 Ms. Randall says a combined $35,000 was awarded in scholarships in 2016 and 2017 thanks to the community's support for "Sauté and Sizzle."
Meet volunteer chef coordinator and this week's Personality, Franchon L. "Fran" Randall:
Occupation: Certified public accountant and tax partner with RyanSharkey LLP.
No. 1 volunteer position: Chef coordinator, Rho Eta Omega Chapter, Alpha Kappa Alpha Sorority's "Saute and Sizzle: Richmond Men Are Cooking."
Other community involvement: Member, American Institute of Public Accountants and Virginia Society of CPAs; past board member and treasurer of Positive Vibe Foundation; National Association of Black Accountants (Richmond); past participant of Virginia Income Tax Assistance Program, Habitat for Humanity and Junior Achievement; and mentor for Richmond area high school and college students.
Date and place of birth: May 15 in Richmond.
Current residence: Hanover County.
Education: Bachelor's degree in accounting and master's in taxation, Virginia Commonwealth University.
Family: Daughter, Dara Randall, 25.
Who came up with "Saute & Sizzle: Richmond Men Are Cooking" idea: Former AKA chapter president Sada' Hill and Karen Hicks attended the similar "Philly Men Are Cooking" event. They were impressed with the event and presented the idea to the members of Rho Eta Omega Chapter as a fundraiser in 1996. It has become our annual signature fundraising event.

How was I able to encourage amateur chefs and local community leaders to volunteer their talents: We are so very blessed that many of the amateur chefs have been volunteering their time and talents with us for several years. They look forward to the annual event to "trash talk" and a "friendly competition." I, along with other members, made presentations or sent information to fraternities, police and fire units and community leaders. Some of our members gave a gentle nudge to their spouses and family and friends. It is so heartwarming to see the "chefs" excited about helping us give back to the community.
Number of chefs expected: 42.
Some dishes that will be served: Pork chops, bread pudding, savory meatballs, jerk chicken, shrimp and pasta, carrot soufflé and salmon, just to name a few tasting delights.
Portions: Each guest will have an opportunity to taste from 2-ounce serving cups.
A perfect day for me is: Waking up at 5 a.m. and working out before sitting down to watch MSNBC's "Morning Joe" and having my first cup of coffee. If it's the weekend, I go through the same routine, except I may rise at 7. During coffee time, I often check emails and plan the rest of my day.
Favorite meal: Sushi.
How I unwind: Every evening having a glass of red wine, preferably Malbec.
Something I love to do that most people would never imagine: I love going out to venues with live music and dancing.
Quote that I am most inspired by: "I like the dreams of the future better than the history of the past." — Thomas Jefferson
Person who influenced me the most: My maternal grandmother, Hazel Randall. She was strong and confident. She was a housewife, raised nine children, supported her husband and managed to be everything to her family, plus more. She never complained.
Best thing my parents ever taught me: How to be strong and exude confidence in everything that I do and accomplish in life, believing in myself and knowing my value.
Book that influenced me the most: "The Audacity of Hope" by former President Obama.
What I'm reading now: "Know your Value: Women, Money and Getting What You're Worth" by Mika Brzezinski.
My next goal: Go to law school and obtain my juris doctor degree and get married, in no particular order.