'Songbird of Togo' reappears at WWI commemoration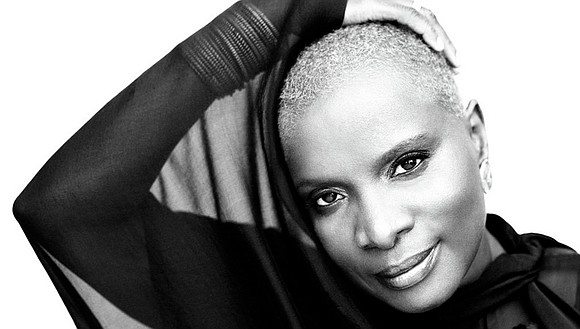 Grammy Award-winning singer-songwriter Angelique Kidjo of Benin reprised a hypnotic work of ethereal beauty by a youthful West African singer at a gathering of world leaders in the French capital of Paris.
Her powerful performance of "Blewu," or "Patience," came on Sunday, Nov. 11, during the Armistice Day ceremony at the Arc de Triomphe, where French President Emmanuel Macron and scores of world leaders, including U.S. President Trump, commemorated the 100th anniversary of the end of World War I.
The song "celebrated Peace and the memory of the fallen African soldiers of World War One," Ms. Kidjo said in a Facebook post.
It was also the long-awaited encore for the music of Bella Bellow, the "Togolese songbird" whose repertoire was just 17 songs when her life and blossoming musical career were cut short in a car crash Dec. 10, 1973, in Togo. She was 27.
Born Georgette Adjoavi Bellow in Tsévié, Togo, to a Togolese father of Nigerian descent and a Ghanaian-origin mother, Ms. Bellow was on the crest of international recognition when she died. While she is known only to a few today, her memory lives on among the French-speaking Togolese.
After receiving a scholarship from President Houphouet Boigny of the Ivory Coast, she studied music briefly in that country. At 19, she performed at the Festival of Black Arts in Dakar, Senegal, and was compared to the songstress of South Africa, Miriam Makeba.
After touring nearly a dozen African countries, Ms. Bellow appeared in a festival in Tunis, which led to invitations in Athens and Rio. She wowed crowds in Bonn, Belgium, Guadeloupe and Guyana where they called her "La blueswoman d'Afrique."
In Brazil, some 100,000 spectators filled the open-air Maracana Stadium for her Latin American debut.
Many artists offered to propel her career. She briefly partnered with Manu Dibango and recorded with him on several CDs. But Ms. Bellow continued to follow her dream. She worked on her own rhythms that combined Togolese folklore with modern beats. Among her signature tracks is "Zelie," a ballad in the Kotokoli language of northern Togo about child brides married off to a man they have never seen.
In 1999, the Togolese Postal Service issued a series of stamps with her portrait.
"She's the African superstar you probably never heard of," said the BBC's music expert Ata Ahli Ahelba.  "In Togo, she is not forgotten. She's one of the best singers we ever had." 
Ms. Kidjo wore a long blue Ankara dress with a matching head wrap for her performance.