James 'Jimmy Lee' Bracey Jr., founder of West End Richmond Striders track club, dies at 80
9/13/2018, 6 a.m.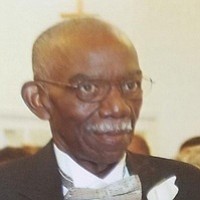 James Lee "Jimmy Lee" Bracey Jr. developed a passion for running track while serving in the Air Force.
The Richmond native brought that passion back to his hometown after the military and used it to create a track and field club for children and teens that he managed for more than 50 years.
He started the informal program around 1967 while working part time for the city Department of Parks and Recreation at the recreation center in the Randolph neighborhood where he was born and grew up. His full-time job at the time was with the Federal Reserve Bank of Richmond, his family said.
Mr. Bracey formally organized the program in 1973 as the West End Richmond Striders, which 45 years later continues to provide track opportunities for young people in the Richmond area.
"It was the first youth track club of its kind in Richmond," said Theresa Jenkins Bracey, his wife of 56 years, in recalling her husband's dedication to the organization that is an affiliate of two national groups, USA Track and Field and the Amateur Athletic Union.
"My husband was a person who loved to be with children and who wanted them to make something of their lives," Mrs. Bracey said.
Along with the training and travel to competition, participants received tutoring, learned life skills and received motivational talks from mentors invited by Mr. Bracey to offer encouraging words.

"He impacted hundreds of children through the years" with a positive program that sought to bring out the best in the youths who took part, Mrs. Bracey said.
Mr. Bracey's work with the Striders ended Thursday, Aug. 30, 2018, when he died at his residence in Glen Allen. He was 80.
Family and friends celebrated his life Thursday, Sept. 6, at Fifth Baptist Church, where he was a longtime member. The Rev. Earl M. Brown, senior pastor of the church on Cary Street, delivered the eulogy. Mr. Bracey was interred in Riverview Cemetery.
A graduate of Maggie L. Walker High School, Mr. Bracey largely had turned over the club's operations to Charlene Hinton Watts, a longtime club supporter who plans to keep the West End Richmond Striders going.

Mr. Bracey attended Smith-Madden Business School after the Air Force and worked in the Federal Reserve's human resources department for more than 25 years before retiring.
Along with the track program, he also loved to garden and tend his koi pond, his family said.

In addition to his wife, survivors include his daughter Adrienne B. Derricott of Henrico County; a step-granddaughter and a step-great-granddaughter.