Serena loses U.S. Open to Naomi Osaka after challenging umpire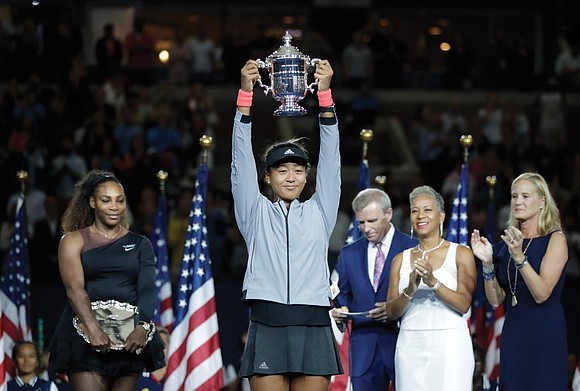 Yet Australian Margaret Court had little sympathy for the 36-year-old American former world No. 1.
"We always had to go by the rules," said Court, according to a report in The Australian. Court dominated tennis during the 1960s and early 1970s.
"It's sad for the sport when a player tries to become bigger than the rules. Because the young player outplayed her in the first set, I think pressure got her more than anything," Court said.
The drama started when Ramos handed Serena a coaching violation early in the second set because of hand gestures made from the stands by her coach Patrick Mouratoglou. He later admitted to coaching, which is an offense in the sport, though one rarely called.
When the violation was announced, Serena approached Ramos to say she never takes coaching and would rather lose than "cheat to win."
Things seemed to settle down as Serena went on to break Osaka for a 3-1 lead, but she gave the break right back in the next game with a pair of double faults, prompting the former champion to smash her racquet on the court.
That resulted in a second violation, meaning Osaka was awarded the first point of the sixth game.
Serena, who was under the impression the first violation had been rescinded, returned to Ramos to seek an apology for saying she had received coaching earlier.
During a changeover, Serena resumed her argument with the umpire, this time saying he was attacking her character and was a "thief." That triggered a third violation, which resulted in a game penalty that gave Osaka a 5-3 lead.