Hurricane relief efforts started by SCLC and others
9/20/2018, 6 a.m.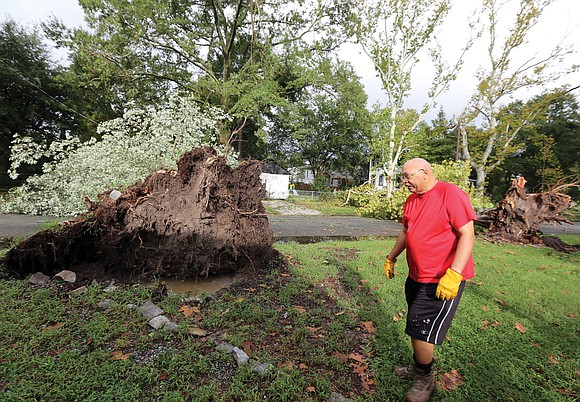 Black Baptist churches and a civil rights organization in the Newport News area are gearing up to send aid to people in and around Wilmington, N.C., who were hard hit by Hurricane Florence, it has been announced.
The Tidewater Peninsula Baptist Association and the Virginia State Unit of the Southern Christian Leadership Conference are heading the relief effort for the North Carolina coastal city where thousands of people have been flooded out of their homes.

According to the TPBA, Dr. Willard G. Maxwell Jr., pastor of New Beech Grove Baptist Church in Newport News and vice president of the association, has been named to lead the effort.

Dr. Maxwell stated Monday that the coalition is securing tractor-trailer loads of "bottled water, food, personal hygiene items and other supplies" to send as soon as the water recedes and roads into the Wilmington area reopen.
Colossian and Ebenezer Baptist churches also are gathering supplies, Dr. Maxwell said. The Peninsula Chapter of the SCLC and the Andrew Shannon Gospel Music Celebration also are participating, he said.
To help, contact Dr. Maxwell, (757) 877-4114, or Andrew Shannon, (757) 877-0792.