What's in a kiss? Wilder accused of sexual impropriety by VCU student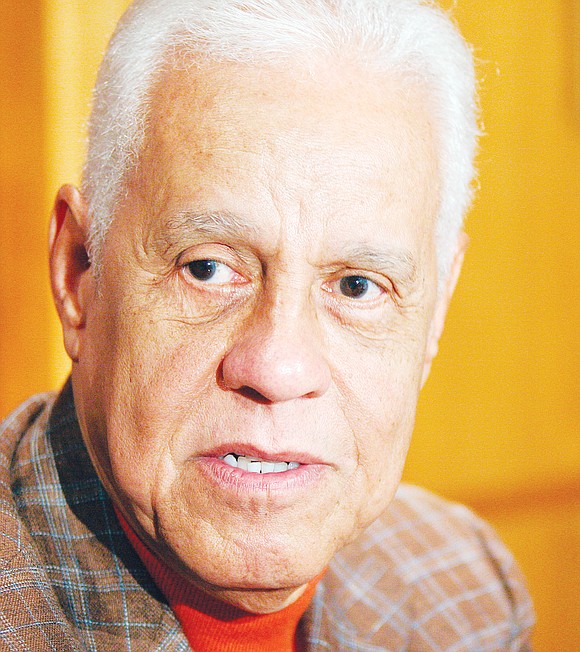 Aging political lion L. Douglas Wilder allegedly propositioned a Virginia Commonwealth University student who was young enough to be his great-granddaughter and has ended up receiving what amounts to an embarrassing and highly public slap from the young woman.
The student, Sydney Black, now 22, has filed complaints with authorities alleging that, in 2017, the nation's first elected African-American governor and former Richmond mayor, then 86, gave her an unwanted kiss and asked her to become his mistress.
Ms. Black detailed her allegations in an interview with The Washington Post that was published March 28. Since then, her allegations have drawn national attention as media outlets have picked up the story involving the celebrated political figure.
In the interview, Ms. Black claimed that Mr. Wilder gave her the unwanted kiss when she went with him to his Richmond condo February 2017 after he took her to a riverfront restaurant for dinner and plied her with liquor on her 20th birthday.
She further alleged that Mr. Wilder, now 88, offered to pay her way through law school and take her on trips overseas if she would become his companion and move into his home in Charles City County when she went there in March 2017 for what she had been told would be a brunch to apologize for the kiss.
According to the report, Ms. Black stated that she refused Mr. Wilder's advances and acknowledged that she had stewed about reporting the incidents, particularly after Mr. Wilder told her three months later that the money had run out for her work-study position. Ms. Black worked as an office assistant in VCU's L. Douglas Wilder School of Government and Public Affairs.
Ms. Black stated she had to drop out after losing the work-study position to build up her bank account. She returned to VCU last fall.
She has been unavailable for comment.
Mr. Wilder, whom The Washington Post stated did not respond to repeated requests for comment and who has since remained mum, has long had a reputation as a ladies' man and also for not publicly discussing his relationships. He never remarried following his highly publicized divorce in the late 1970s from Eunice Wilder, who went on to serve six terms as Richmond city treasurer.

Since leaving the mayor's office in 2007, Mr. Wilder, a retired attorney, has been a high-paid distinguished professor at VCU in the school the university named for him. His most recent salary was listed at $150,000 a year.
The Washington Post noted that Ms. Black filed a Title IX complaint with the university in December 2018 and a separate sexual assault complaint with Richmond Police. The university reportedly notified her that an outside expert was called in to deal with her concerns.
The university has issued no comment on the matter, citing privacy concerns.
The police department also is investigating, the newspaper reported, though no charges have been filed in the two-year-old case involving a potential misdemeanor.

The allegation comes as Mr. Wilder remains embroiled in a lawsuit involving the former dean of the Wilder school, Dr. John Accordino, who was forced out last year after Mr. Wilder alleged Dr. Accordino had been verbally abusive to Mr. Wilder's secretary.
Ms. Black said that Mr. Wilder took her to dinner on her 20th birthday, bought her alcoholic beverages and invited her back to his Richmond condo, where she said he kissed her like a potential boyfriend might as they sat on his sofa, according to The Post report. She stated she jerked away and he apologized and took her back to her car.
She told the newspaper that before the incident, Mr. Wilder told her he could help her get accepted at Howard University School of Law, where he is an alumnus and a board member. When she asked what he wanted in return, he said, "As long as you stick with me, you should be fine."
She told the newspaper she also was shocked when she went to his home for a brunch in March and he offered to let her live in a room there rent free, pay her way through law school and have her travel with him in return for her companionship.
"I was deceived," Ms. Black told the newspaper. "I thought he was a different sort of person."
Ms. Black's mother, Margo Stokes, and grandmother, Pauline Carver of Wytheville, said she called them independently in the days after the alleged kissing incident and told them about it.
"He just took a lot from Sydney when he did this because she really admired him, and so did I," Ms. Carver was quoted as saying.