Dr. Harrison B. Wilson Jr., longtime president of NSU, dies at 94
8/2/2019, 6 a.m.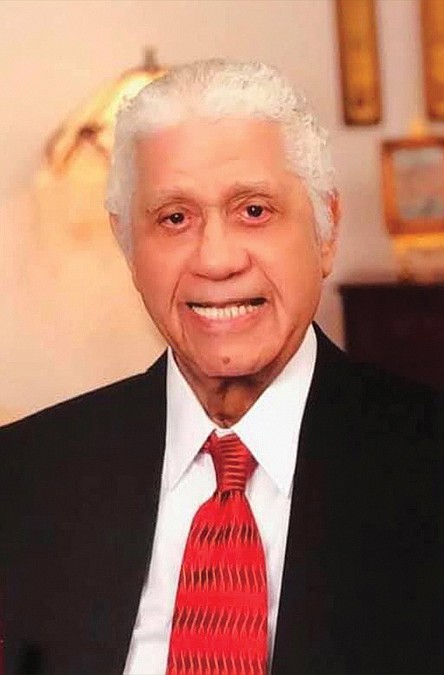 He was the second president of the university, which had been the Norfolk division of Virginia Union University from its start in 1935 until 1942. In 1944, the Virginia General Assembly made it a division of Virginia State College. NSU became a separate, independent state-supported institution with its own president in 1969.
During Dr. Wilson's tenure at NSU, the university's annual budget increased from $14 million to $86 million, enrollment increased from 6,700 students to 8,100 students and the number of faculty and staff grew from 377 to 412. The university also acquired 51 acres of land and added 14 new buildings.
The university's Naval Reserve Officers Training Corps flour- ished under his tenure, producing one of the largest number of minority naval officers in the nation.
The NSU Spartans left the CIAA in 1997 for the NCAA Division I MEAC, Mid-Eastern Athletic Conference.
Upon Dr. Wilson's retirement in 1997, NSU's administrative building was named in his honor. He also was honored in 1997 as one of Dominion's Strong Men and Women: Excellence in Leadership.
Dr. Wilson was active with a number of boards and organi- zations. He was a member of Kappa Alpha Psi Fraternity and was on the board of directors of Virginia National Bank, the lay advisory board of DePaul Hospital in Norfolk and the board of directors of the Virginia Health, Welfare and Recreation Plan- ning Council.
Dr. Wilson was pre-deceased by two sons, Richard Wilson and Harrison B. Wilson III.
Survivors include his wife, Dr. Lucy Wilson, a former Old Dominion University faculty member and former member of the Norfolk School Board; two daughters, April and Jennifer; and two sons, John and Benjamin Wilson.
A public memorial service will be held 3 p.m. Saturday, Aug. 3, at Norfolk State University's L. Douglas Wilder Performing Arts Center, 700 Park Ave. in Norfolk.