Some Richmonders on edge following national tragedies
Ronald E. Carrington and George Copeland | 8/9/2019, 6 a.m. | Updated on 8/9/2019, 6 a.m.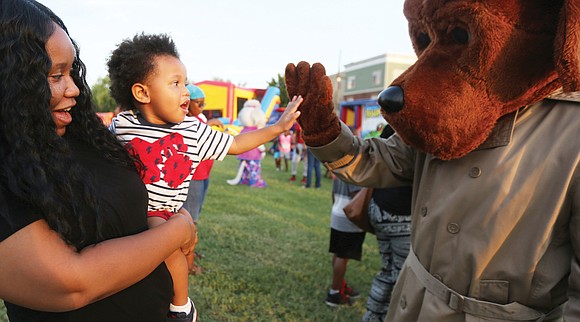 This hesitation extends beyond elections, according to Ms. Torrealba, potentially affecting their choice to participate in public events like the National Night Out out of worry of recent history repeating itself.
Midlothian resident Doris Valencia, whose Doritas Company sells empanadas crafted from recipes from her native Colombia, expressed in Spanish her sadness "for the families that are victims of this violence."
She moved to the United States with her husband six years ago and to Virginia four years later. She, too, expressed hesitation about attending public events, citing the difficulty in spotting potential dangers contributing to an atmosphere where "you don't feel safe being a part of them."
Ms. Torrealba said some Latino parents have concerns about their children possibly facing harassment or attack as school opens and during outings with their friends.
A possible solution, she said, is to continue to push for greater unity and empathy within the larger Richmond community to lend comfort to those who are anxious and afraid and to ensure marginalized groups they aren't alone in dealing with the uneasiness.
"No matter where you're from, no matter what you do," Ms. Torrealba said, "the important thing is to be together and fight against this fear."