Carver Elementary gets new laundry center
Ronald E. Carrington | 8/23/2019, 6 a.m.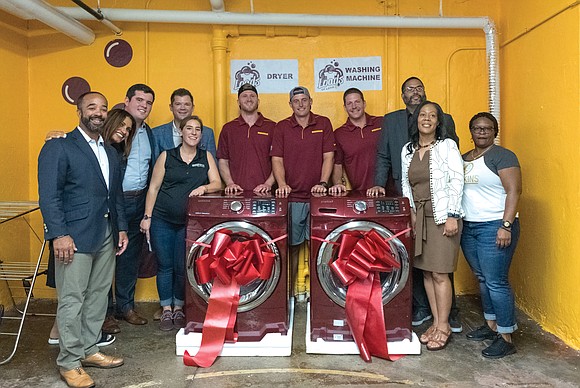 Homelessness has been a continuous problem in Richmond, and it also impacts city school students.
According to Richmond Public Schools 1,189 students experienced homelessness or housing instability during the 2018-19 school year. That's nearly 5 percent of the 24,000 students attending RPS.
Eight-five of those students were identified as "unaccompanied," meaning they are not living with their parent and/or guardian.
For many of the students, homelessness can be a barrier to many of the simple things most people take for granted, including wearing clean clothes. The simple task of washing and drying clothes on a weekly basis can be a major problem, leading to less confidence and lower self-esteem in the classroom.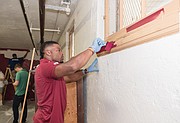 Members of the Washington NFL team are aware of the problem. Last month, as the team spent three weeks in Richmond at its annual preseason training camp on West Leigh Street, professional players worked alongside volunteers from Bon Secours Health System to renovate a laundry room at nearby George Washington Carver Elementary School and equip it with a new Samsung washer and dryer.
The team's charitable foundation supports the Loads of Love program started in 2017 by player Nick Sundberg and his wife, Flor, to help boost school attendance by installing washers and dryers in schools and homeless shelters in the Virginia, Washington and Maryland area.
The foundation also awarded grants last fall to open laundry centers at John Marshall High School, Swansboro Elementary, Summer Hill Preschool Center and Richmond Alternative High School.
Overby-Sheppard Elementary, Ginter Park Elementary, George Wythe High School and Amelia Street School also have Loads of Love laundry centers.
The centers provide students experiencing homelessness or unstable living situations with access to clean clothes at no cost to them or their families five days a week.
To date, the foundation has provided nearly $500,000 in funding to Loads of Love programs.