City finishes fiscal year with surplus
By the numbers
The remaining $7 million would be allocated under a formula the council put in place in December 2017 at the end of Mayor Stoney's first year in office.
That formula provides for putting half of any surplus into virtually untouchable savings accounts or a "rainy day" fund, allocating 40 percent to a maintenance reserve for sidewalks, streets and other capital improvements and providing 10 percent for council members to use for smaller, one-time district projects.
While the surplus appears to be good news, it also appears to add to the distrust between some council members and the city administration.
To Councilman Parker Agelasto, 5th District, who was among those who forecast a surplus amid the Stoney administration's gloomy deficit warnings, this is just another instance in which City Council has been denied reliable and accurate financial information.
In May, he labeled these kind of financial swings as "mismanagement." On Tuesday, he again expressed renewed disappointment that the administration is failing to be transparent on finances.
He noted that in May, Councilwoman Reva M. Trammell, 8th District, supported the administration's fund-shift proposal based on administration statements that employees might not get paid and trash might not get picked up if City Council failed to support the proposal. She said then she would be embarrassed at voting with the administration if it turned out the fiscal year ended with a significant surplus.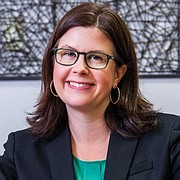 Councilwoman Kristen N. Larson, 4th District, who also voted against the May budget amendments that the administration proposed to prevent a deficit, is pleased that her proposal to restore funding to the access projects is moving forward.
In June, a council majority rejected her plan to restore full funding to those access projects if there was a surplus. At the time, the administration opposed the plan and told the council that the city was unlikely to finish the 2019 fiscal year with extra funds.
But "now that we have determined there is a fund balance (surplus), I'm happy to see that the accessibility projects will be funded. Increasing accessibility in our park system is incredibly important," Ms. Larson stated Tuesday.