Get serious about white extremists and domestic terrorism
Columnists
Marc H. Morial | 8/23/2019, 6 a.m.
Just over a decade ago, the U.S. Department of Homeland Security and the FBI produced a report titled "Rightwing Extremism: Current Economic and Political Climate Fueling Resurgence in Radicalization and Recruitment." The report warned of the rise of radicalized right wing groups and individuals and the threat of political violence.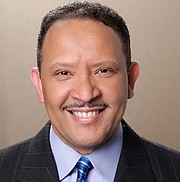 In the years since, right wing extremists have been responsible for the vast majority of extremist-related murders in the United States, including every single extremist killing in the nation in 2018, "from Pittsburgh to Parkland," according to the Anti-Defamation League. 
The recent massacre of 22 people in El Paso, Texas, by a white supremacist was the most deadly right wing terrorist attack since 1995 when Timothy McVeigh killed 168 people in the Federal Building bombing in Oklahoma City. The Texas suspect told police he was targeting Mexicans, and drove 11 hours from his largely white hometown near Dallas to majority Latino El Paso. He has not been charged with a hate crime. 
And, while federal authorities are investigating the shooting as a domestic terrorism case, domestic terrorism is not codified as a law that can be prosecuted. 
U.S. Sen. Martha McSally of Arizona has proposed such a law, saying, "For too long we have allowed those who commit heinous acts of domestic terrorism to be charged with related crimes that don't portray the full scope of their hateful actions." 
The Patriot Act, passed in the immediate aftermath of the Sept. 11, 2001, terrorist attacks, gives the federal government multiple resources to combat international terrorism but little authority to investigate domestic terrorism. 
Mary McCord, former acting assistant attorney general for national security, pointed out in a recent essay that the most common international terrorism charge is providing material support to a foreign terrorist organization. "Charges of 'material support' to a terrorist organization are not available to prevent domestic attacks," she wrote, "because the United States does not designate American groups as terrorist organizations. None of the 68 entries on the State Department's list is a white-supremacist group." 
But the United States could designate foreign white supremacist groups as terrorist organizations. "If the State Department put any of these groups on the list, the FBI could deploy undercover agents to chat with their members online, and would-be domestic terrorists in the United States would have to think twice about engaging with them," Ms. McCord wrote. 
In addition to a federal domestic terrorism statute and the designation of foreign white supremacist groups as terrorist organizations, former Department of Homeland Security analyst Daryl Johnson, who authored the 2009 report, offered several recommendations in a recent interview:
• Collect statistics on domestic terrorism, and allow those statistics to drive resources for programs to combat it.
• Commit to long-term undercover investigations.
• Train state and local law enforcement about right wing extremists groups.
• Make grants available for countering right-wing extremism.
• Educate the public on their role, how to report suspicious activity, reaching out to communities and organizations that can help identify people being radicalized, working with private industry to get them to do better and more internet and social media monitoring.
If the United States does not take steps to combat white supremacism and right wing extremism, attacks like the one in El Paso will become more commonplace. As the nation's racial demographics continue to change, so will the racist backlash. It's time to take domestic terrorism as seriously as we have taken foreign terrorism.
The writer is president and chief executive officer of the National Urban League.