Former First Lady Michelle Obama to speak at Richmond Forum
12/6/2019, 6 a.m.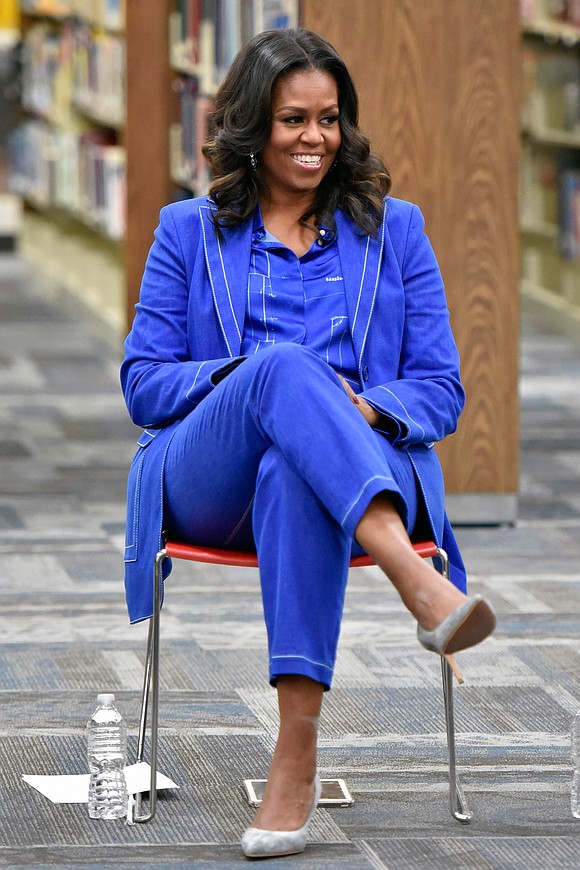 Former First Lady Michelle Obama is slated to speak in March at the Richmond Forum.
Tickets are now on sale for the event, "A Conversation with Former First Lady Michelle Obama," scheduled for 7 p.m. March 24 at the Altria Theater, 6 N. Laurel St.
Because of the anticipated crowd, the program will be simulcast in the Atria Theater Ballroom and in the Carpenter Theatre, 600 E. Grace St.
Tickets range from $55 to $225 for a limited number of seats; tickets for the simulcast are $30.
Proceeds will go to the Richmond Forum's Richmond Region Speech and Debate Initiative to support speech and debate programs in public schools in the region.
Details and tickets: www.richmondforum.org, www.etix.com or (804) 330-3993.