South Side Ducks headed to Los Angeles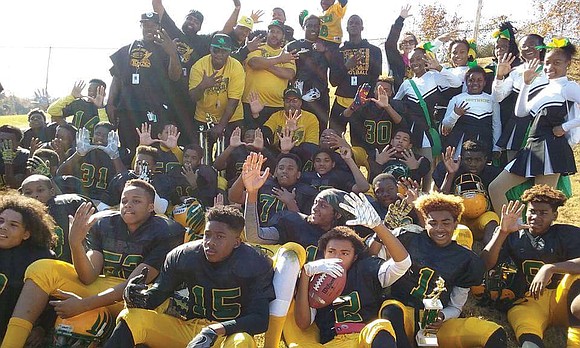 A Richmond youth team once again is headed to Los Angeles to compete in the Snoop Youth Football League National Tournament.
The 12 and under South Side Ducks of the Southside Community Center will represent the city in the tournament that will take place Thursday, Dec. 12, through Sunday, Dec. 15.
The Ducks defeated the East End Jaguars on Nov. 16 to win the 2019 12U City Youth Football Championship and punch their ticket to the popular West Coast competition that hip-hop superstar Snoop Dogg created in 2005.
The team has reported success in raising the needed funds to make the trip.
"These young men worked hard this season for the opportunity to represent our city," said Mayor Levar M. Stoney. "I am excited to see them play in Los Angeles and know that they will make Richmond proud."
The Ducks gained the opportunity to compete as a result of a partnership between the city Parks, Recreation and Community Facilities football league and the Henrico County-based nonprofit Excel to Excellence (E2E) Youth Football.
E2E is a youth athletic and academic pro- gram started by former NFL fullback Michael Robinson. Now an analyst with the NFL Net- work, Mr. Robinson used his connections to link city and other youth football teams with the tournament.
Last year, the Battery Park Vikings 14U team became the first city team to participate in the Snoop tournament as a result of the partnership with E2E that Mayor Stoney helped launch more than two years ago.
Other area youth teams from different youth leagues also will be traveling to play, including the Henrico Titans 8U and 14U teams and the RVA Skins 10U team. Also, an All-Star Cheer Squad from the Richmond area will make the trip.