Personality: Stephan A. Hicks
Spotlight on founder of nonprofit My Brother's Keeper of Greater Richmond
2/1/2019, 6 a.m.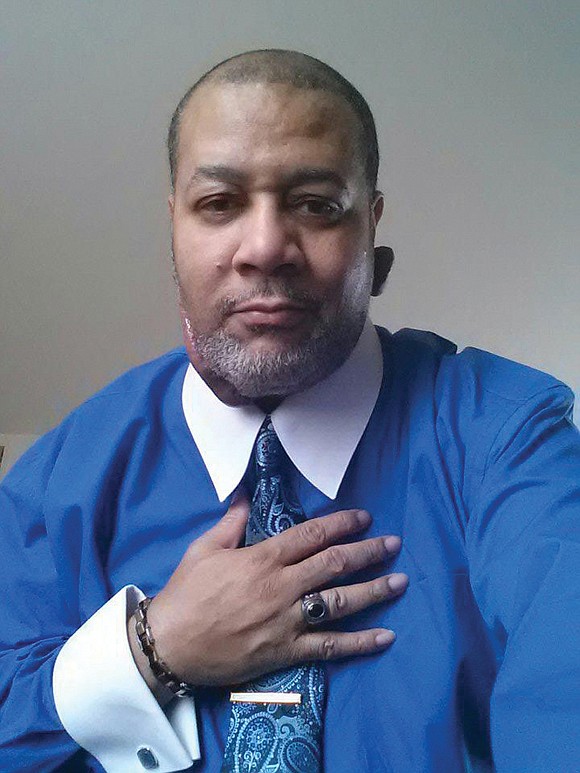 The fresh start resulted in earning a certificate in digital communication, studying psychology at Liberty University and landing a research administrator position at Virginia Commonwealth University before retiring after 16 years.
"I have been very successful in turning my life around," Mr. Hicks states humbly.
He also is proud of the organization's annual "Manny Awards" that are designed to celebrate men who have overcome problems and obstacles with the help of family, faith and community.
"I can relate and understand the issues and life problems these men go through," he says. "When they meet me, they are not met with judgment or pre-determined ideas about them.
"They are met with love and compassion and an understanding of the struggles they are going through in their lives. Through that, they allow me to impart life skills that I wished I had learned earlier."
Meet an advocate for men and this week's Personality, Stephan A. Hicks:
Community involvement: Founder and executive director, My Brother's Keeper of Greater Richmond.
Date and place of birth: April 24 in Montgomery, Ala.
Current residence: South Side.
Education: Associate degree in psychology and pursuing a bachelor's in digital communication, both from Liberty University.
Family: Wife, Monica Haynes, and together we have six children, Mirella, Chelsea, Shevelle, Patricia, Melvin Jr. and Stephanie.
Reason for founding MBKGR: I experienced many difficult times attempting to transition from boyhood to manhood. Some of the issues I faced were racism, growing up without my father, dropping out of high school, a drug addiction, incarceration, homelessness and two failed marriages. These issues have shaped me to do this work and allow me to relate to what men are struggling with today.
Mission of MBKGR: To provide a safe place where men can come and share their struggles, be empowered with knowledge and resources, be encouraged through positive fellowship with other men and how to build meaningful relationships with God, family and the community.
Services organization provides: Our organization provides mentoring for males ages 13 and above. We provide instruction in manhood and fatherhood training. These courses provide life skills and practical application of faith. We have a Suits for Success program, in which participants are given instruction on financial literacy, entrepreneurship, job search skills, résumé writing, interview techniques and career and educational counseling. The participants then receive a suit. We also host a biannual awards program titled the "Manny Awards" that highlights unsung heroes from Greater Richmond for the work they do in the community.
We also attempt to meet the needs of our participants' families by providing: Toy drives during the Christmas season and back to school rallies providing backpacks to students. We are also a resource for men in the community who need clothing, especially business attire.
How one can volunteer:  Contact me by phone at (804) 502-3239 or by email at mbkgrva@gmail.com
How MBKGRVA is funded: Most of the funding comes out of my own pocket, board donations and individual and community donations.
What motivated me to get involved in community service: A passion to help other men overcome the issues they struggle with so that they become better persons, husbands, fathers, community leaders.