Happy anniversary, Mr. Kamras
2/22/2019, 6 a.m.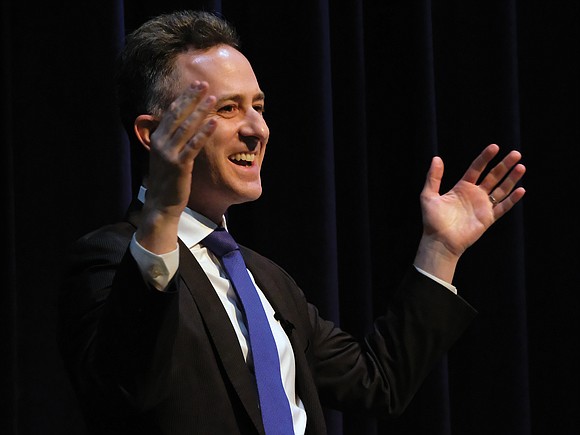 The honeymoon is over for Richmond Public Schools Superintendent Jason Kamras.
Mr. Kamras has been in the city for a year now and has had a chance to turn over all the rocks and discover the dozens of creepy-crawly issues within Richmond Public Schools that are now his to deal with. Chief among them are the plethora of dilapidated school buildings, low achievement and graduation rates among the system's 24,000 students, the poor accreditation record of schools and the lack of money to do much about it all. 
The superintendent earned high marks early on with his visits to all the city schools within his first 100 days, as well as his outreach to parents and the community. He has earned the trust of the community by adroitly handling the long-rumored cheating scandal at Carver Elementary School, rallying an array of community volunteers to support his effort to spiff up the schools last August before school's start and working with Mayor Levar M. Stoney to support the city meals tax hike for new school construction.
He also scored well on pushing forward the name change for J.E.B. Stuart Elementary, which honored a Confederate traitor to our nation. The new name, Barack Obama Elementary, which came after much community discussion, is something all Richmonders can be proud of.
But now comes the hard work — cutting staff, making tough, money-driven decisions that will impact the lives of students and the direction of RPS for years to come. Mr. Kamras' next steps will truly tell the RPS community and the citywide community who Mr. Kamras is and just how willing he is to roll up his sleeves, get dirty and get things fixed.
Much is riding on his shoulders right now. And we, along with the public, are watching.