Nightclub owner, son of state senator arrested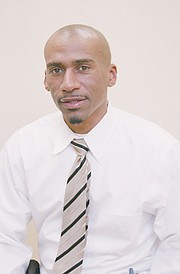 The son of Petersburg state Sen. Rosalyn R. Dance is facing a new charge of felony drug possession.
Nathaniel A. Dance, a nightclub owner and operator in Richmond, was arrested Jan. 3 during a traffic stop in Henrico County. He was charged with making an illegal right turn and illegal possession of a controlled substance, though the drug was not specified.
Mr. Dance could not be reached for comment. He is to be arraigned in Henrico General District Court later this month.
The Richmond resident was convicted in Henrico Circuit Court in December of felony drug possession in a case dating back to 2016, according to court records.
He served several weeks in the county jail last month after receiving a three-year sentence in which two years and 11 months was suspended.
Mr. Dance is best known for operating the Mansion 534 nightclub on North Harrison Street on the campus of Virginia Commonwealth University. He closed the operation and sold the property to VCU in February for $3.5 million, well above the $600,000 he had paid for the property in 2007.