Rep. McEachin sponsors town hall on mail problems Jan.12
1/11/2019, 6 a.m.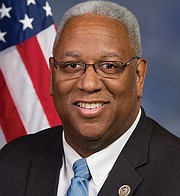 Problems with mail delivery?
Congressman A. Donald McEachin wants to hear about them.
He is hosting a postal town hall meeting with U.S. Postal Service representatives at 10:30 a.m. Saturday, Jan. 12, at the Robinson Theater Community Arts Center, 2903 Q St. in Church Hill, to listen to complaints.
According to media reports, residents in the area have had difficulties in getting reliable service, and Rep. McEachin has raised concern with the U.S. postmaster based on those reports.
He hopes to gather specifics from people in the East End, as well as from other areas in the district where mail service is falling short, in an effort to generate improvements.
Details: Jamitress Bowden, jab@mail.house.gov.