Disabled drivers could lose free parking Downtown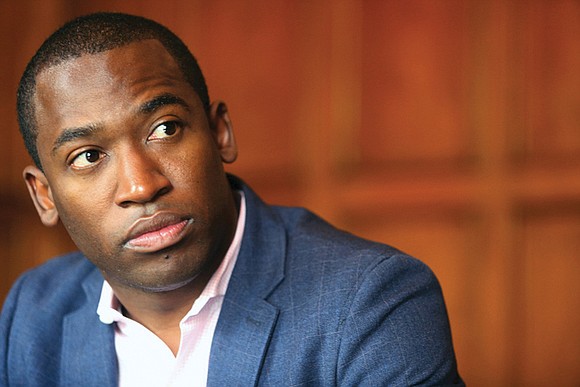 Drivers of vehicles bearing handicap license plates or placards are poised to lose the privilege of parking for two hours free on Downtown streets.

Since September, Mayor Levar M. Stoney has called on Richmond City Council to eliminate the free parking based on a finding that large numbers of able-bodied drivers are obtaining handicap placards to evade paying meters, making it harder for others to find street parking.
The federal Americans with Disabilities Act does not require the city to offer such a benefit.
After 90 days of mulling the proposal, City Council's three-member Finance and Economic Development Committee voted Jan. 17 to send the measure to the full council with a recommendation for approval, potentially clearing the way for passage.
No one spoke against the measure before the committee, which is led by 9th District Councilman Michael J. Jones.
If approved, the change would require all drivers, disabled or not, to pay meter charges in the Downtown area bounded by Belvidere and 14th streets, Interstate 95 and the Downtown Expressway.
People with handicap license plates or placards still could park for up to four hours without charge at metered spaces in other parts of the city.
In 2013, City Council reduced free parking for drivers with disabilities from four hours to two hours in Downtown.
The mayor began pushing elimination after Bobby Vincent, director of the city Department of Public Works, conducted a survey and found "that about 75 percent of Downtown parking spaces are filled with vehicles with disabled parking placards."
Mr. Vincent also reported that staff of the city's Parking Division has "observed first hand the shuffling of cars throughout (Downtown)" by employees of local businesses who often use the placards to avoid having to pay meter charges.

While unmentioned in the ordinance, Mr. Vincent pledged to create at least one designated handicapped space on each side of each Downtown block. The spaces would be equipped with special blue-headed meters, he stated, with revenue from those meters earmarked to pay for services for the disabled, such as curb cuts, sidewalk improvements and audible devices to aid the blind at pedestrian crosswalks.
"The abuse of disabled placards has become a serious problem," Mr. Vincent added, noting that the number of permits issued "far exceeds space availability."

Spending the money from the blue-headed meters to provide "services that benefit all people with disabilities seems much fairer and more efficient than providing free parking for placard abusers," he concluded.