RRHA issues request for developer interest in public housing transformation

Damon E. Duncan promised to move "expeditiously" to transform public housing in the city after taking over as chief executive officer of the Richmond Redevelopment Development and Housing Authority two months ago.
In his first effort to keep that promise, he is testing developer interest in partnering with RRHA on the overhaul of five major subsidized apartment complexes that house thousands of residents and on the potential development of other property.
In a Request for Qualifications issued late last week, the housing authority states it seeks to work with one or more developers "to partner and assist in the long-term vision of the re-recreation of public housing" as places that "would serve many different people at once."
Developers have until July 30 to submit applications of interest to RRHA. If there is interest, RRHA plans to move to a second phase of considering request for proposals from the developers it selects as potential partners.
For residents, the pace of the process could be slow.
RRHA is likely to spend months on the selection process of one or more interested developers, just as it did on past projects. And given the longstanding challenge of finding financing, actual work on any complex could be years away.
Nonetheless, the RFQ is a sign of movement on the public housing overhaul that RRHA and the city have long talked about.
Mr. Duncan undertook a similar transformation in his last job in Elgin, Ill., which has replaced all of its public housing with mixed-income communities that accept Housing Choice Vouchers.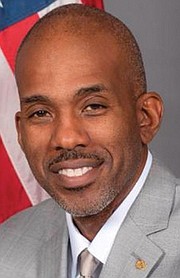 While he did not mention the RFQ, Mr. Duncan told a City Council committee Monday that "public-private partnerships" are the wave of the future if RRHA is to address conditions, including failing heating systems, decaying units and an influx of rats and roaches.
"We cannot raise the resources ourselves," he said.
The new RFQ comes just two months after RRHA announced a tentative agreement with a developer to take control and overhaul 11 smaller properties that serve seniors and families. A final agreement that would involve transfer of ownership has yet to be consummated.
As stated by RRHA, the goal is to transform what are now poverty-filled apartment complexes into mixed-income com- munities based on previous development models that include the still-incomplete Dove Court redevelopment in North Side, where new single-family homes are planned, and the larger redevelopment underway of the 504-unit Creighton Court community in the East End with the construction of new apartments and homes off-site.
The RFQ's wording gives RRHA maximum flexibility on how fast or slow this effort moves. The RFQ indicates that sites "may be awarded" after the development partner or partners are selected.
The sites being targeted for developer consideration, accord- ing to RRHA, include Gilpin Court, a 783-unit public housing complex located just north of Jackson Ward, and Fay Towers, a separate 200-unit high rise in Gilpin that houses seniors and is now moving residents to other locations.
The sites also are to include three additional public housing communities in the East End — Fairfield Court, 447 public housing units; Mosby Court, 458 units; and Whitcomb Court, 447 units.
In addition, RRHA has included Hillside Court, a 402-unit public housing complex in South Side.
Along with those sites, RRHA noted that it owns and controls other properties in the city and could award those unspecified properties for development to the partner or partners it selects.
However, RRHA also has notified potential partners that it plans to keep a substantial stake in each site if it reaches a deal.
Among other things, RRHA stated it would request 30 percent of the fee a partner developer would build into a project and 50 percent of the net income after expenses. RRHA also wants to keep ownership of the land and would seek to lease its use to a selected partner rather than selling the property, the RFQ notes.