Personality: Rev. Lacette R. Cross
Spotlight on a founder of Black Pride RVA
7/12/2019, 6 a.m.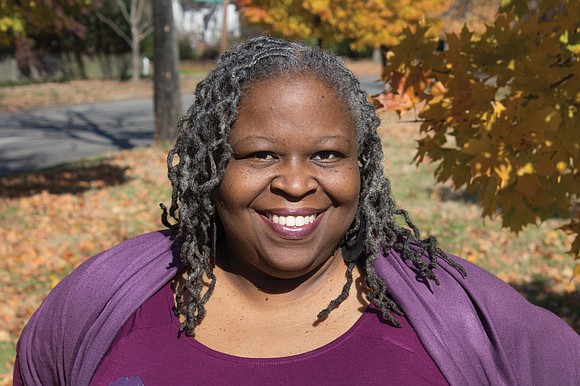 Occupation: Pastor of Restoration Fellowship RVA and director of volunteerism and outreach for Side by Side, a nonprofit dedicated to helping LGBTQ youths.
No. 1 volunteer position: Co-founder of Black Pride RVA and chair of the 2019 festival committee.
Date and place of birth: May 12 in Oceanside, Calif.
Current residence: Richmond's Manchester area.
Education: Bachelor's in social work from The Catholic University, 2009; master's of divinity, Virginia Union University School of Theology, 2012; master's of theology, Union Presbyterian Seminary, 2016; and working on doctor of ministry at VUU, with graduation anticipated in 2021.
Family: Single with no kids; three younger brothers.
Reason for Black Pride RVA: As Lucille Clifton writes, "Celebrate with me that every day something has tried to kill me and has failed."
Importance of celebration: The demonstration of radical self-love that allows us to say we are here, we are resilient, we are our amazing selves.
I got involved because: I held the first meeting because I was sick and tired of complaining and wanted to see if there were others who wanted to do something as well.
Message festival will send: Black Pride RVA is a party with a purpose. We hope people will get to celebrate the fullness of who they are, learn necessary information and recognize that community matters.
Differences between Black Pride RVA and PrideFest: Black Pride RVA was created from a tradition of black LGBTQ persons gathering to connect, raise awareness about HIV/AIDS and party. Black Pride RVA is different for three reasons: We center on education and health/wellness awareness, we unapologetically celebrate black/African-American culture in its fullness and we host events over three or four days. Black people and persons of color who are LGBTQ deserve a dedicated space to revel in the fullness of living life at the intersection of race and LGBTQ identity. Black Pride is the only festival questioned in a city that prides itself on nearly every racial/ethnic festival possible such as Greek, Cambodian, Irish, Filipino, etc.
Estimated LGBTQ population in city: 5 percent of 223,170, or 11,159.
Goal of festival in five years: Black Pride RVA would like to be headlining a known artist, host a full day of education and arts and be viewed as a tourist destination for our neighbors to the north, south, east and west.
Perception of LGBTQ community in Richmond: Richmond is a progressive city with a conservative spirit. There are amazing things happening that let us know the city is accepting and ready to grow as a city that fully affirms and celebrates LGBTQ persons.
Perception of black LGBTQ: Black LGBTQ persons are known in this city and still others choose to simply live their lives without the need to "come out." Coming out within black communities is not viewed in the same way as socially described. Therefore, African-Americans who are also LGBTQ make choices about how they show up in the world. Being LGBTQ is not a primary identity marker for plenty of persons, especially here in the South.