William F. Brown, co-creator of 'The Wiz,' dies at 91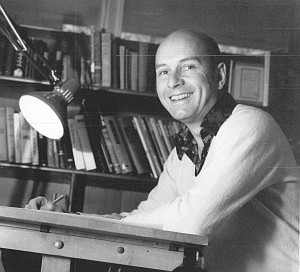 In 1978, it was adapted as a movie, directed by Sidney Lumet and starring Diana Ross as Dorothy and Michael Jackson as the Scarecrow. Mr. Brown had no involvement with the film, which received poor reviews and was a box office bomb.
"I hated it," he told the Connecticut Post in 2009. "They took all of the magic out of it."
Mr. Brown went to Hollywood to discuss ideas for the movie with the studio executives. "They said, 'We'll be in touch,' " he recalled, "but that was that."
In 1968, Mr. Brown wrote the book for an off-Broadway musical, "How to Steal an Election," which included a score by folk singer Oscar Brand. He also composed material for entertainers Joan Rivers and Joel Grey and in 1995 was the head writer for a large-scale musical event marking the dedication of the Korean War Memorial in Washington.
From 1972 to 1981, Mr. Brown had a syndicated comic strip with Mel Casson, originally called "Mixed Singles" and later "Boomer," about the romantic misadventures of young people.
His marriage to Ann Distler ended in divorce.
Survivors include his wife since 1981, Tina Tippit of Westport, Conn.; two children from his first marriage, Debra Brown of Greenville, S.C., and William Todd Brown of Bennington, Vt.; eight grandchildren and 10 great-grandchildren.