Personality: Monica L. Ball
Spotlight on founder of RVA Community Fun Day
7/26/2019, 6 a.m.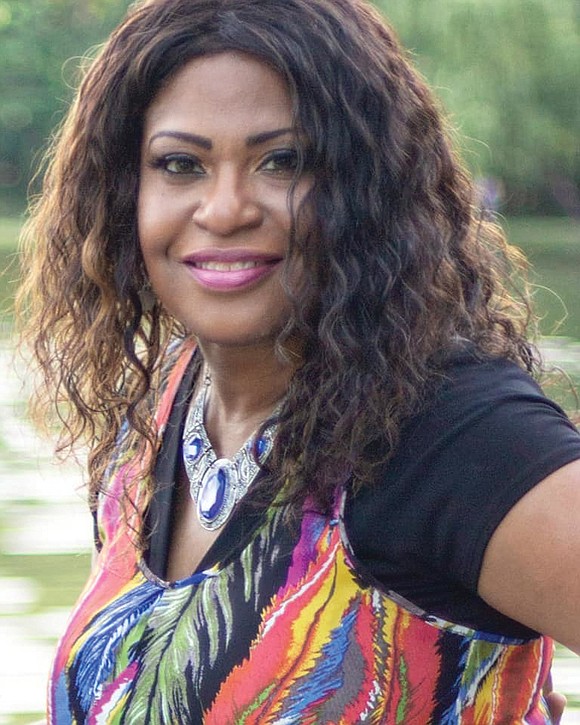 What community means to me:Community is in my DNA and everything that I do. Without having community support, I'm nothing. Community is one of the things that really drove a lot of things that I do and support. Community is a key to not only my life, but I think it needs to be key focus to a lot of people. Whether you're in business, whether you're a teacher, you've got to have community involve- ment in a lot of the things that you're doing.
Message I hope festival will send: Understanding the various cultures that exist within our community.
Outlook at start of the day: I always say a positive affirmation every morning on Facebook. Every day I wake up is a positive day.
How I unwind: Lay down on my bed and watch real- ity TV.
A quote that I am inspired by: "My mission in life is not merely to survive, but to thrive; and to do so with some passion, some compas- sion, some humour and some style." — Maya Angelou
Something I love to do that most people would never imagine: Just walking in the park.
At the top of my "to-do" list is: To get a scholarship under my grandmothers' names, Corrine Ivory Taylor and Louise M. Davis.
Best late-night snack: A Pepsi.
If I had more time, I would: Do these events a lot more.
The best thing my parents ever taught me: Work hard and God will provide. Treat people right.
Person who influenced me the most: My grandmother, Corrine Ivory Taylor.
Book that influenced me the most: "The Color Purple" by Alice Walker.
What I'm reading now: "Be- coming" by Michelle Obama.
My next goal: To get a brick and mortar studio so I can do video production, radio and sound classrooms. My next big goal is to get that for children and young adults. I also want to give jobs to people who've been incarcerated.
Want to go?
What: 2nd Annual RVA Community Fun Day, a free event with activities to engage the community.
When: Noon to 6 p.m. Saturday, July 27.
Where: Dorey Park, 2999 Darbytown Road in Henrico County.
Highlights: Entertainment, dance-off contests, pet adoptions, children's activities, health screenings, blood donation, voter registration, food vendors and artists.
Sponsors: Real Talk with Monica, Rising Towards Success and Dominion Energy.
Details: http://www.realta...">www.realtalkwithm... or (804) 608-6407.