Personality: Dr. M. Alex Wagaman
Spotlight on 2019 Peacemaker of the Year
6/7/2019, 6 a.m.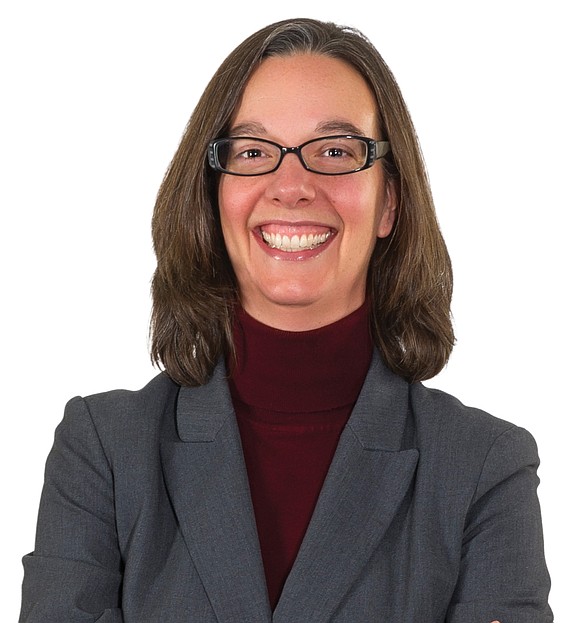 Date and place of birth: May 14 in Mobile, Ala.
Current residence: Richmond.
Alma maters: Bachelor's in social work, Winthrop University, and a master's and doctorate in social work from Arizona State University.
Family: My wife and I have two children.
Latest honor: Named 2019 Peacemaker of the Year by the Richmond Peace Education Center.
Why the recognition is significant: One of the most significant parts of this recognition for me is who nominated me — the Advocates for Richmond Youth. ARY is a powerful group of young people with whom I have been working for nearly five years as a co-researcher and advocate working to end youth homelessness and housing instability. I feel so honored to be working alongside them. I am grateful to have the opportunity, through this recognition, to raise awareness about our work.
Reason for ARY's founding: At the time, there was a general belief that youth homelessness did not exist in Richmond. It was important to raise visibility about youth homelessness and to develop a body of research knowledge that could spur folks to take action and that could inform that action. There were key stakeholders in the community, like St. Joseph's Villa, that wanted to develop programs and services but weren't sure what youths needed and wanted. They supported us in launching the team and believing in our vision.
Main mission: To use research and advocacy to hold stakeholders in Richmond accountable to working to end youth homelessness and housing instability. Our work is led by those who know the issue best — young people who have been directly impacted by housing instability — and aims to put the voices of youth at the forefront of decision-making about solutions.
Causes of youth and young adult homelessness: The causes are complex and varied. There is no single experience. However, given the fact that youths of color and LGBTQ+ youths are disproportionately represented among this population, we can say that the impact of structural racism, transphobia and homophobia have created systemic barriers to housing stability for many young people. In addition, youths of color and LGBTQ+ youths are disproportionately represented in systems, including the child welfare and juvenile justice systems, that inadequately prepare youths to live independently upon leaving these systems.
What communities can do: Begin by acknowledging that young people are an important investment today. We can take collective responsibility for dismantling racist policies and institutions and building the infrastructure necessary to ensure that all young people have what they need to be safely and stably housed.
What schools can do: Schools can work to reduce the stigma that students experiencing homelessness face and to identify students who may need unique supports to stay in school while being unstably housed. They can also examine policies that may result in pushing students out of school or involving them in the justice system due to truancy or behaviors that are a result of their housing instability. And schools can invest in hiring more social workers.
What businesses can do: Businesses can invest in infrastructure, like affordable housing, in the communities where they are located. Businesses also can reconsider policies that may limit the capacity of young people to get and maintain stable employment, which is essential for maintaining housing. For example, if a young person has a criminal record, is that really something that should immediately disqualify them from potential employment? Businesses also can invest in the things that will build loyalty among their employees, like transportation assistance, flexibility for employees who are parents, etc.