Votes and laws, not thoughts and prayers'
Gov. Northam calls for special General Assembly session to deal with gun violence
Free Press wire, staff reports | 6/7/2019, 6 a.m.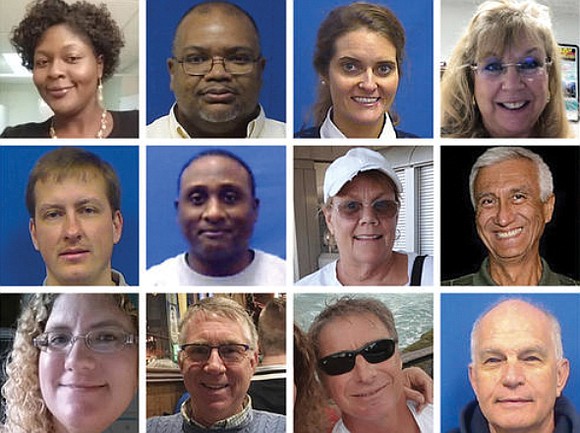 "It has been a pleasure to serve the City, but due to personal reasons I must relieve my position," he stated in the letter released by city officials.
City Manager Dave Hansen said Mr. Craddock was in "good standing" and had no ongoing discipline issues, nor was he forced to resign.
In an interview with the Associated Press ahead of Tuesday's announcement, Gov. Northam, a physician and Democrat, said he wants the Republican-controlled legislature to hear from the public about the need for "common-sense" laws. A top GOP lawmaker signaled Monday that he's open to a legislative debate, but doesn't expect Gov. Northam's bills to pass.
Speaking to a standing ovation at Tuesday's news conference, the governor said the massacre in Virginia Beach demands that lawmakers put saving lives before party doctrine.
"Our first responders knew what to do. They rushed to the sound of the gunfire. They responded in less than two minutes to the shooting. Our first responders acted to save lives, and indeed, they did save lives. Now, I'm calling on the elected officials of this commonwealth to become second responders. Your duty is clear: Rush to the scene and put a stop to this violence," he said.
"Show Virginians that it doesn't matter what party you are in, we all our Virginians first, and we care about the safety and security of every Virginian, no matter who they are or where they live," he added.
Several of Gov. Northam's proposals directly relate to last Friday's shooting, such as a ban on silencers and high capacity ammunition magazines, as well as broadening the ability of local governments to limit guns in city buildings. But he said other recent shootings, including the death the Memorial Holiday Weekend of 9-year-old Markiya Dickson of Chesterfield, who was shot at a community cookout in Richmond, are also driving his call for a special session.
"It's an emergency here in Virginia, and it's time to take action," Gov. Northam told the AP. "Every one of these pieces of legislation will save lives."
Most of the legislation already proposed by Gov. Northam and other Democrats has failed in Virginia, where Republicans hold slim majorities in the House and Senate. This is a closely watched election year in the state, when all 140 legislative seats are up for grabs.
Virginia law doesn't give a governor any say in how a special session is conducted. While GOP Senate Majority Leader Tommy Norment indicated Monday that there's some willingness to debate whether to ban large-capacity magazines, according to the Virginia Gazette, he told gun control advocates outside his office on Monday that "nothing would have helped us in Virginia Beach."
Delegate Kirk Cox, speaker of the House of Delegates, however, deemed Gov. Northam's call for a special session "hasty and suspect" and "more likely to inflame political tensions than produce substantive public policy changes that will keep people safe."
He added that although the governor can call a special session, he has no authority to specify what the General Assembly considers or how it does its work. He said the GOP intends to "use that time to take productive steps to address gun violence by holding criminals accountable" with stiffer penalties for those who use firearms to commit crimes, including mandatory minimum sentences.