Richmond Black Restaurant Experience starts serving it up Sunday
3/1/2019, 6 a.m.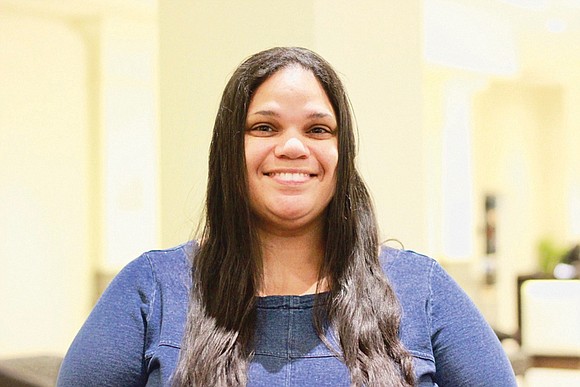 The city is set to celebrate and consume a wide range of culinary delights during the Richmond Black Restaurant Experience.
The eight-day celebration of RVA's finest cuisine starts Sunday, March 3, and runs through Sunday, March 10.
This is the third annual event, which supports Richmond's black-owned restaurants, food truck and cart operators, caterers and local chefs.
Amy "MiMi" Wentz, a co-founder of the culinary experience, said, "Foodies can delight in a variety of cuisines served by 29 participating restaurants and vendors — from Jamaican, Caribbean and African fare to soul food and fine dining, with a blend of Southern and European accents."
She said four restaurants from Chesterfield and Henrico counties are joining the list of dining locations this year.
"Mobile Soul Sunday" will kick off the event from noon to 5 p.m. along Hull Street between 11th and 14th streets in South Side. A 15-truck food court and a stage featuring performances by entertainers will be featured, along with games and inflatables for children. Four local breweries also will be present at the kickoff.
"We wanted to highlight black business in South Richmond," Ms. Wentz said. "We also want the community, especially new residents, to attend this amazing event put on by amazing black and brown faces where people can come, eat some good food and have a great time."
During the eight days, foodies can explore different events called "Culture Meets Cuisine." They include "Art for the Soul" at 6 p.m. Friday, March 8, where 30 African-American visual artists will showcase their work to wine tasting at Studio 23, 3300 W. Clay St.; "Brunch on the Trolley," 11 a.m. to 3 p.m. Saturday, March 9, where a trolley takes diners to different locations; and a film screening on veganism at 7 p.m. Thursday, March 7, at Old Manchester Square, 1012 Hull St.
The celebration closes with "Stick a Fork In It" from noon to 5 p.m. Sunday, March 10, at the Arthur Ashe Jr. Athletic Center, 3001 N. Boulevard, where five chefs will do live demonstrations and 12 caterers will showcase their fare. The closing event is free, with food samplings costing $3 to $5. The Legends band will perform.
A portion of the proceeds from the Richmond Black Restaurant Experience will go to the Mary G. Brown Transitional Center, which was founded by Lynetta Thompson, chair of the Community Unity in Action Civil Rights Committee, to help address the needs of people returning to the community from incarceration.
Details, including a list of participating restaurants and special events, are available at www.vablackrestaurant experience.com