More taxes
Mayor Stoney proposes tax hikes on real estate, cigarettes and utility rates to generate more money for city needs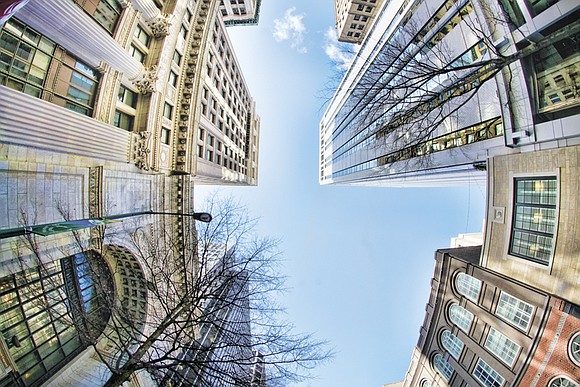 More money, more money, more money.
That's what Mayor Levar M. Stoney wants from taxpayers as he introduced his 2019-20 budget to Richmond City Council on Wednesday.
He proposed to pump millions of dollars into public schools, street paving and a wage increase for city workers to "build a more inclusive, more competitive and more equitable city."
To pay for those "investments," he waded into waters most politicians shun — tax increases.
Rather than calling for cuts in City Hall operations, he urged City Council to raise about $21 million in new revenue with a 9-cent increase in the city's real estate tax, the first increase in decades and a reversal of the longstanding city policy of, when possible, reducing the tax on property — the city's biggest source of revenue.
If approved, the tax hike would require the owner of a property valued at $100,000 to pay an additional $90 a year in property tax.
Mayor Stoney, who broke his 2016 campaign pledge to not raise taxes with last year's increase in the meals tax to raise money to build new schools, went all in by also calling for City Council to impose the city's first tax on cigarettes — a 50-cent per pack levy that would raise $3 million.
He also called for boosting utility rates that he said would add nearly $6 a month to the average customer's bill.
It was all too much for 8th District Councilwoman Reva M. Trammell, who after the budget presentation, accused the mayor of waging war on already struggling families and telling him that he had damaged his re-election prospects.
"We're not going to have you around much longer," she said.
However, Council President Cynthia I. Newbille provided evidence of support, praising the mayor's plan as a "bold initiative."
Including utilities, the mayor's proposed spending plan tops $1.5 billion, but most of the focus will be on the general fund, which is used to pay for most government operations, ranging from parks and courts, schools, public works and more.
Under the mayor's plan, general fund expenditures would grow to $757.9 million in the new fiscal year that is to begin July 1, up from $719.9 million approved in the current 2018-19 fiscal year. That's a $38 million increase.
In a city of about 230,000 people, the mayor's plan proposes spending about $3,300 per person, or $175 more per person than the approximate $3,125 per person being spent this year.
In his address, Mayor Stoney argued that Richmond cannot make needed investments because income — even with soaring real estate values — is not keeping pace.
He said while the city would bring in more revenue, virtually all of that increase would be sopped up by rising costs, such as increases in employee health insurance and retirement benefits, jumps in the cost of medical care and food service for inmates at the city jail and increased investment in a tax relief program for the elderly and disabled.
"The costs of doing business as a city government are going up," Mayor Stoney said. The higher costs and the slow growth in revenue means "we only have enough to maintain the status quo. I do not believe the status quo will advance our city into the upper echelons of American cities."