Personality: Zion C. Neverson
Spotlight on 2019 Boys & Girls Club of Metro Richmond Youth of the Year
3/15/2019, 6 a.m.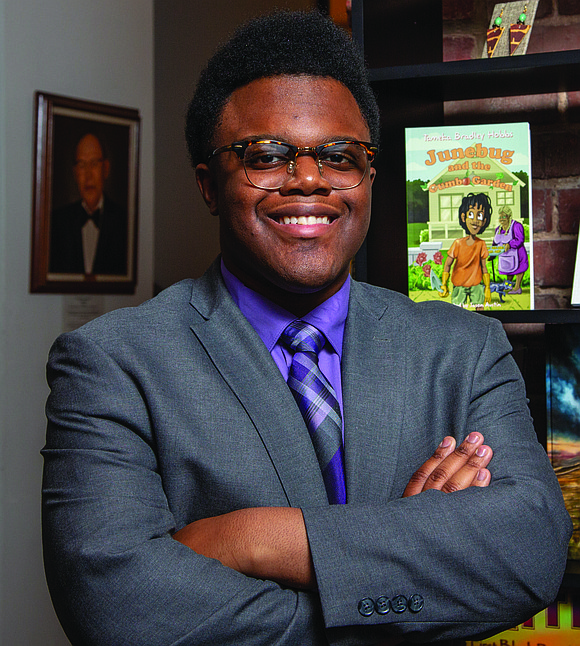 He plans to major in sociology and child development to become a school counselor and eventually open a charter school or afterschool program.
For him, The Club is a second home where he feels safe and accepted, supported and mentored as he develops into the young man he is today. Commonwealth Christian Academy is where he has learned so much about himself and different people, as well as how he looks at different situations.
"In both places, I can see how others look at you as a leader and how they listen to you as they see you as a leader," the 2019 Youth of the Year says.
The Commonwealth Christian Academy senior will compete for the Virginia State Youth of the Year title and a $5,000 college scholarship in April. If he wins, he will then compete for the Southeast Region Youth of the Year and an additional $10,000 college scholarship, renewable for four years up to $40,000.
This will place Zion in the running to advance to the Boys & Girls Clubs of America's National Youth of the Year in Washington, D.C., in September, where he could win an additional scholarship of $25,000, renewable each year up to $100,000.
His advice to his club members and school peers is very clear, "Inspire, learn and take the time to observe the world around you."
"Observation is what made me take off on my headphones and put down my cell phone, which are constant distractions."
Meet this young achiever and this week's Personality, Zion Caliq Neverson:
Latest award: 2019 Boys & Girls Club of Metro Richmond Youth of the Year.
Date and place of birth: Aug. 15, 2001, in Chesterfield County.
Current residence: South Side.
Grade and school: Senior at Commonwealth Christian Academy.
Grade point average: 4.0.
Extracurricular activities: My extracurricular activities include Keystone Club, Ready2Win and the Mayor's Youth Academy.
Family: Parents, Dorothy and Calvin Neverson, and brothers Naasir and Deshaun.
Reaction to news that I was named Youth of the Year: Shock and disbelief. I went up against seven amazing youths in my area who have overcome several obstacles to become leaders in their communities; an awesome bunch that I now consider family.
Number of award contestants: Seven nominees for Youth of the Year 2019.
When I got involved with Boys & Girls Clubs: I got involved with the Boys & Girls Clubs at the age of 10.
What The Club has meant to me: The Club has meant a lot to me. It's actually a second home. The Club is a place that I feel safe and accepted. My Club program director and mentor have been a great support with helping me develop into the young man I am today.
The most unforgettable experience in The Club: Our Keystone Conference 2018, which was held at Georgia State University in Atlanta. We were able to participate in different seminars, meet other BGC members from around the country, and we got to meet Nick Cannon and Lil Yachty.
What motivated me to get involved in community service: I wanted to take part in my community and to be an ambassador for change.