Personality: Joyce Woolridge
Spotlight on chair of 3rd Annual Women of Faith Praying for A Cure prayer brunch
3/29/2019, 6 a.m.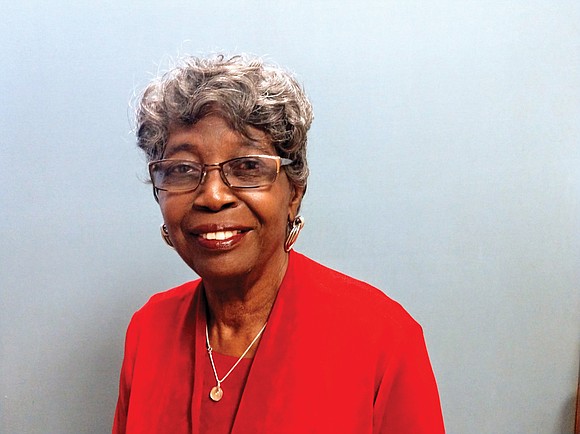 With 21 members, the Richmond Metropolitan Chapter of The Charmettes sponsors an annual toy drive for patients at the Children's Hospital of Richmond at VCU, participates in various programs sponsored by the American Cancer Society, including the Sisters Network Annual Breast Cancer Awareness Walk, hosts several community health forums and provides health information and awareness through its nurse's ministry at Fifth Baptist Church.

The prayer brunch is The Charmettes' latest effort to help people dealing with cancer and other diseases.
"We continue to seek innovative ways of raising awareness of cancer," she says.
Meet health advocate and this week's Personality, Joyce Woolridge:
No. 1 volunteer position: Chairperson of The Charmettes' "Women of Faith Praying for A Cure" prayer brunch.
Occupation: Retired Richmond Public Schools music teacher.
Date and place of birth: Jan. 12 in Elon, N.C.
Current residence: Henrico County.
Education: Bachelor's degree, Hampton University; and Virginia Commonwealth University.
Family: Husband, Calvin Woolridge; son, William C. Woolridge III; daughter, Tanya L. Woolridge, who is deceased.
When and why I became involved with Richmond Metropolitan Chapter of The Charmettes Inc.: I became a member of The Charmettes in 2016 because I lost my daughter to cancer. I'm very passionate about helping others and giving back to my community by supporting fundraising events, community service projects and working with an amazing group of women for a wonderful cause.
I'm excited about this organization because: The Charmettes' purpose is to help bring awareness to cancer through education, community projects, health fairs and providing services and support for people with cancer.
The Charmettes' mission: The Charmettes is a sisterhood of dedicated women committed to improving the quality of life within our communities through advocacy, education, service and support for cancer research.
How I start the day: I start my day by turning around, getting on my knees and letting the Lord lead me throughout my day.
A perfect day for me is: Everything is quiet, things are going well and never missing a day hearing from my grandchildren.
Something I love to do that most people would never imagine: Cooking.
A quote that I am inspired by: "I can do all things through Christ who strengthens me."
How I unwind: Walking.
Three words that best describe me: Honest, dependable and trustworthy.
At the top of my "to-do" list: Finding time to de-clutter the clothes in my closet.
The person who influenced me the most: My mother.
What I'm reading now: "Target: Alex Cross" by James Patterson.
My next goal: To become more involved with the chapter's community service projects and help with bringing awareness to cancer research.