Personality: Dr. David Randolph II
Spotlight on honorary chair of the 2019 Virginia Higher Education Fund 'Jazz InsideOut' annual benefit
5/18/2019, 6 a.m.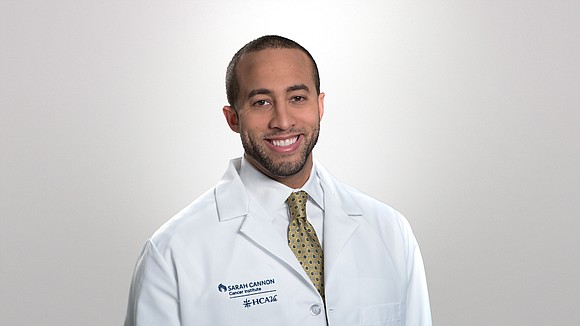 Dr. David Randolph II understands how having financial support can relieve a lot of the emotional stress students are under as they try to get through college, graduate school and professional school.
As the 2019 honorary chair of the Virginia Higher Education Fund's 8th Annual "Jazz InsideOut" fundraising benefit, he hopes people in the community will support the nonprofit's efforts to help young people achieve their goal of higher education.
VHEF, which was established in 2010 by Hampton University alumna Rose Giles, provides scholarships, emergency aid, books and mentoring to Virginia high school and college students who have experienced challenging life conditions or who are considered "at risk." This includes students who live in low-income housing or have been homeless; first-generation college students; those with medical challenges and disabilities; and students who have experienced parental imprisonment, financial challenges as well as other adverse situations.
"When I was in college — and part of the reason I am where I am — I was awarded an academic scholarship," Dr. Randolph notes.
As an undergraduate at the University of Richmond and throughout his medical studies at Virginia Commonwealth University School of Medicine, he received scholarships and financial support from his parents, says Dr. Randolph, a radiation oncologist at Johnston-Willis Hospital's Sarah Cannon Cancer Center.
That was a huge stress relief, he says. He didn't have to graduate from college with a huge debt, especially as he faced a $200,000 price tag for continuing his education in medical school.
"That financial cushion helped me get to the next level in my education and pushed me toward my professional goal of becoming a doctor," he says.
VHEF is that stress reliever in helping others.
Dr. Randolph learned about VHEF and Jazz InsideOut, the nonprofit's annual fundraiser, from one of his patients. He says he volunteered in 2018 and also made a donation to the organization.
He was asked to be the honorary chair for this year's Jazz InsideOut benefit, which will be held 7 p.m. Friday, June 14, at the Claude G. Perkins Living & Learning Center at Virginia Union University, 1500 Lombardy St. The event, which already is sold out, features food, music by Cloud 9 Band and The Prentiss Project, line dancing with Kemel Patton and a silent auction with such items as a trip to Las Vegas, golfing, handbags and jewelry.
"If I can help others not to have to worry with paying for their education and just be concerned with academics, it is the best way to give back," Dr. Randolph says.
He wants volunteers and donors, especially corporate donors, to know that contributing to VHEF is an investment in students. It is a confidence boost to students as it helps them to reach their educational goals.
"It is like investing in a business," he says. "You are not going to invest in a that business you think will not flourish."
By providing scholarship opportunities to "at-risk" students, it shows them "we believe in them enough to financially support their dreams and pursuit of higher education," he says.