Abner Clay Park to get facelift
Cityscape: Slices of life and scenes in Richmond
10/4/2019, 6 a.m.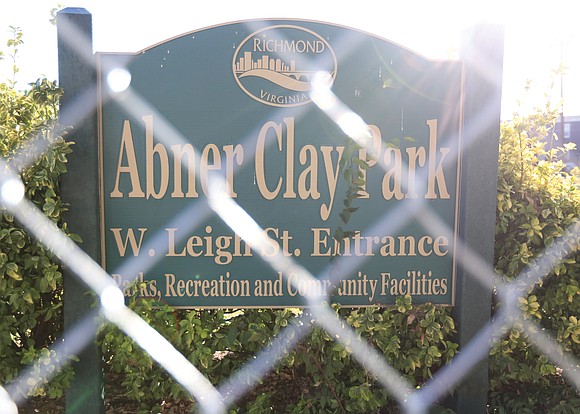 Construction fencing now surrounds most of Abner Clay Park in Jackson Ward as a long-awaited facelift begins on the park in the next few days. A children's playground and a basketball court will remain open until work begins on those portions of the park next year.
The construction on the park at Brook Road and Leigh and Clay streets could be finished in March, but city officials said that efforts to plant trees and grass at the park might keep the public out of some areas for up to a year. City Hall didn't announce the closure, leaving frustrated park users to vent on social media about losing access to the park.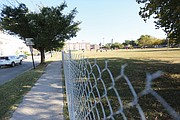 Richmond-based Centennial Contractors Enterprises Inc. beat out six competitors to win a $1.27 million contract to install a multipurpose field for football and other sports, tennis courts, new basketball courts and other amenities, along with improved access for the handicapped.
City Councilwoman Kim B. Gray, who represents the city's 2nd District in which the park is located, welcomed the project that has been on the books and the subject of multiple community discussions for at least 10 years. She noted, however, that the council appropriation of $1.4 million that also paid for creation of the plans could not be stretched to include lighting, a splash pad for children and several other improvements. "We might need community partners to help us do more," Ms. Gray said. Otherwise, she said she would need to persuade colleagues on City Council to put up additional funds to add those features.