Personality: Christa Lynne Coleman
Spotlight on board member of Peter Paul Development Center
10/4/2019, 6 a.m. | Updated on 10/4/2019, 12:24 p.m.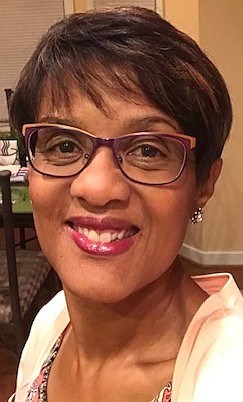 It is unbelievable for Christa Lynne Coleman, daughter of the founder of Peter Paul Development Center, to celebrate the organization's 40th anniversary as well as the life and legacy of her late father.
The celebration, "A Bridge and Life Legacy" will be held at Peter Paul Development Center,1708 N.22nd St.from 3 to 6 p.m. Saturday, Oct. 26.
The event focuses on John Coleman's community ideals and the center's history, including incredible testimonies of strength, vulnerability and service to the East End community.
"What my father did is awesome and inspiring," says Ms. Coleman, a board member since 2016. "My dad did this after he returned from seminary in New York and (the center) has blossomed over the years."
An East End resident, parent and activist, Mr. Coleman founded the center in 1979 as a nonprofit organization, housed at the time in St. Peter's Episcopal Church at the corner of X and 22nd streets.
Mr. Coleman had a vision for his struggling neighborhood in the heart of the East End: To elevate lives, improve education and job opportunities in his community that faced average or below-average income levels, high crime and drug use.
His goal was to support and rebuild the community by strengthening families; providing a program for seniors; offering financial assistance, economic development and opportunities for parents and young adults; and providing academic support and recreational activities for school-age children, as well as creating a hub for social events.
"It took me a while to appreciate what he was doing because I was quite young when he started, plus I was moving all around the country as he was building his dream," Ms. Coleman says.
The center founder was an inspiration for his daughter, as well as for all of the people he encountered.
"This anniversary is unbelievable as my father's legacy has endured and prospered. He would be proud," she says.
Forty years later, Peter Paul Development Center is a powerful force in the East End as it lives up to its mission to educate children, engage family and empower the community.
After living in different parts of the country and traveling extensively, Ms. Coleman, a professional educator working with nonprofits serving low-income students, returned to Richmond after 37 years.
"What struck me the most about my father's dream-turned-reality was the power of what Peter Paul achieved during my absence and the impact it had on lives in the community," Ms. Coleman says. "People shared the impact my dad had on their lives and why they continue to be involved in Peter Paul. That is a powerful force."
As a member of the board, Ms. Coleman is looking toward the next 10 years. "I see the community transformed by people from the community because the center is 'of the community.' That's the vision of the board and I know that's what my dad wanted."
Peter Paul's after-school program uses the best practices from the center's experience to help students at satellite locations at Fairfield Court, George Mason, Bellevue, and Chimborazo elementary schools.