End blockade of funds for HBCUs
Columnists
10/18/2019, 6 a.m.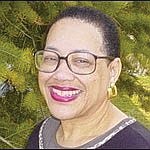 Each year as families beam with pride at seeing a son, daughter or another relative graduate from college, that achievement is nearly always the result of a family's commitment to higher education. And when these institutions are among more than 100 Historically Black Colleges and Universities, that pride is magnified by the history of how our forefathers overcame what once seemed to be insurmountable challenges.
Between 1861 and 1900, more than 90 HBCUs were founded, according to data from the Na- tional Museum of African Ameri- can History and Culture. From the first HBCU, Pennsylvania's Cheney University, established in 1837, ensuing years led to even more educational opportunities that today include institutions spread across 19 states, the District of Columbia and the U.S. Virgin Islands.
So when federal legislation is blocked that would extend and preserve funding for HBCUs, such actions are not only an af- front to today's college students, but also an affront to a history that has led to only 3 percent of the nation's colleges and universities educating nearly 20 percent of all black graduates. The success of HBCU graduates is even more noteworthy considering that 70 percent of students come from low-income families.
On Sept. 26, the damaging action taken by U.S. Sen. Lamar Alexander of Tennessee, chair of the Senate Health, Education, Labor and Pensions Committee, blocked HBCU funding. Even worse, Sen. Alexander made this move just days before funding was set to expire on Sept. 30.
The bill, sponsored and introduced on May 2 by Sen. Doug Jones of Alabama and co-sponsored by Sen. Tim Scott of South Carolina, was named the FUTURE Act, an acronym for Fostering Undergraduate Talent by Unlocking Resources Act. It began with bipartisan and bicameral support to extend critical HBCU and other minority-serving institutions' funding through 2021 for science, technology, engineering and mathematics education.
By Sept. 18, 15 senators signed on as co-sponsors, including eight Republicans representing Arkansas, Florida, Georgia, Mississippi, North Dakota and West Virginia. Democratic sena- tors signing on representArizona, California, Connecticut, Minnesota, Montana, Virginia and West Virginia.
On the House side, U.S. Reps. Alma Adams and Mark Walker of North Carolina introduced that chamber's version that quickly passed in just two days before Sen. Alexander's actions on the Senate floor.
Why would the Senate committee chair oppose a bill that had such balanced support in both chambers as well as geographically and by party?
"Congress has the time to do this," Sen. Alexander said on the Senate floor. "While the legislation expires at the end of September, the U.S. Department of Education has sent a letter assuring Congress that there is enough funding for the program to continue through the next fiscal year."
Sen. Alexander concluded remarks by pushing for policy proposals that would amend the Higher Education Act piece by piece, which raised a more basic question: Why is it that Congress has failed to reauthorize the Higher Education Act for so many years?
Competing HEA proposals have been bandied about since 2014. Most of these ideas were variations of promises for improved access, affordability and accountability, simplified financial aid applications and appropriate levels of federal support for higher education. Yet for families faced with a financial tug of war between rising costs of college and stagnant incomes, Congress' failure to act on higher education translates into more student loans and longer years of repayment.
Dr. Wil del Pilar, vice president of higher education at The Education Trust, a national nonprofit that works to close opportunity gaps that disproportionately affect students of color and students from low-income families, reacted to Sen. Alexander blocking the measure.
"The reauthorization of the Higher Education Act is of vital importance to millions of students who currently struggle to afford college, lack adequate supports while enrolled and are underserved by a system that perpetuates racial inequity," Dr. Del Pilar said. "Students need a federal policy overhaul that addresses these issues and acts to close racial and socioeconomic equity gaps, and they can't afford to wait any longer."
Sen. Alexander, here's hoping you are listening.
The writer is deputy communications director with the Center for Responsible Lending.