Election Day: Tuesday, Nov. 5
10/31/2019, 6 p.m.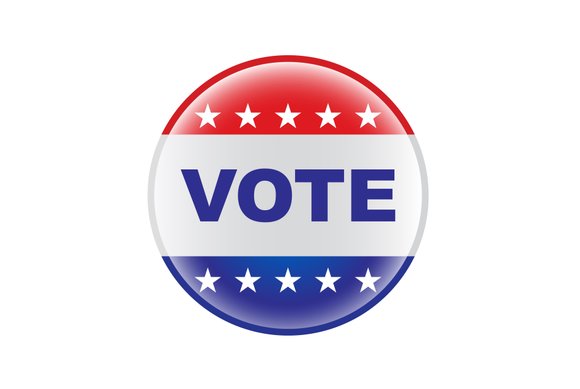 This Tuesday, November 5, is Election Day. Here are the details.
Poll hours: Open at 6 a.m. and close at 7 p.m. in Richmond and around the state.
At stake: Seats in the Virginia Senate and House of Delegates, as well as many local races, including the Richmond City Council 5th District seat, races for the board of supervisors and sheriff in Henrico, Chesterfield and Hanover counties and the School Board in Henrico and Chesterfield counties.
Alert: Bring a driver's license or other acceptable form of photo ID to the voting precinct. Otherwise you'll have to cast a provisional ballot that may not count. A list of acceptable forms of ID: www.elections.virginia. gov/registration/photo-ids-required-to-vote/
Free ride to the polls: GRTC will provide free rides to the polls within the city of Richmond on its buses, Pulse and CARE vans all day on Tuesday, Election Day. Details: (804) 358-4782 or Carrie Rose Pace, (804) 474-9354 or carrie.rosepace@grtc.com. The Central Virginia Chapter of the A. Philip Randolph Institute also will provide free rides to the polls. Voters should call (804) 228-1744 by Monday, Nov. 4, to schedule a ride.
Problem at the poll? Contact the Election Protection Hotline at (866) OUR-VOTE (866-687-8683) or www.866OurVote.org. The hotline is administered by the Lawyers' Committee for Civil Rights Under Law and is part of a national, nonpartisan election protection coalition that includes the ACLU and the NAACP.
Further information: Contact the voter registrar in your locality or the state Department of Elections. You can check your voter status and voting precinct at www.elections.virginia.gov or call your local voter registrar's office. Here are the numbers:
Richmond: (804) 646-5950
Henrico: (804) 501-4347
Chesterfield: (804) 748-1471
Hanover: (804) 537-6080
Petersburg: (804) 733-8071
Your vote is your voice. Use it.