Lt. Gov. Fairfax files $400M defamation suit against CBS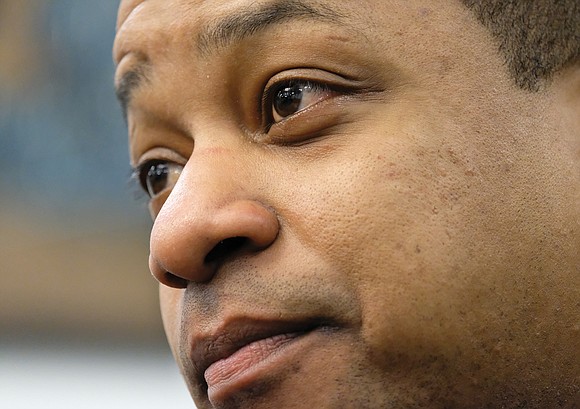 Attorneys for Dr. Tyson said she stands by the statements she made in the CBS interview with Gayle King.
"This lawsuit appears to be yet another desperate stunt by Mr. Fairfax to preserve his political career at the expense of survivors of sexual assault," the attorneys, Debra Katz and Lisa Banks, said in a statement.
Lt. Gov. Fairfax's lawsuit suggests CBS was trying to "align itself on the side of perceived victims" because of sexual mis- conduct allegations against several high-profile CBS employees, including former CEO Leslie Moonves, who was ousted last September.
"In light of its need to improve its public image and put these incidents in its rearview mirror by currying favor as a media outlet for accusations against public figures, the network sought to visibly align itself with alleged victims of sexual misconduct and, therefore, had a strong incentive to hype and air the false allegations by Watson and Tyson against Fairfax," the lawsuit says.
CBS' actions have damaged Lt. Gov. Fairfax's "extraordinarily successful" career in law and public service, the lawsuit claims. It says he had "little choice" but to resign from a partnership at a private law firm where he would have earned "millions of dollars" over the years.
As lieutenant governor, Mr. Fairfax presides over the state Senate in a part-time role that pays around $36,000 a year.
Lt. Gov. Fairfax's wife and young children also have suffered "emotional trauma, public ridicule, threats to their safety and invasions of privacy," the lawsuit states.
Public officials face a higher bar for proving defamation cases than private individuals.
Daniel Medwed, a law professor at Northeastern University in Boston, said Lt. Gov. Fairfax could face a tough challenge.
"There are a lot of elements you need in a defamation lawsuit to prevail, but one key is proving that the statements are false. In a case like this, where the ground truth about what happened is still very much contested between the parties, proving falsity of these statements might be an uphill climb," Mr. Medwed said.