David C. Driskell, noted artist, art historian, curator and collector, dies at 88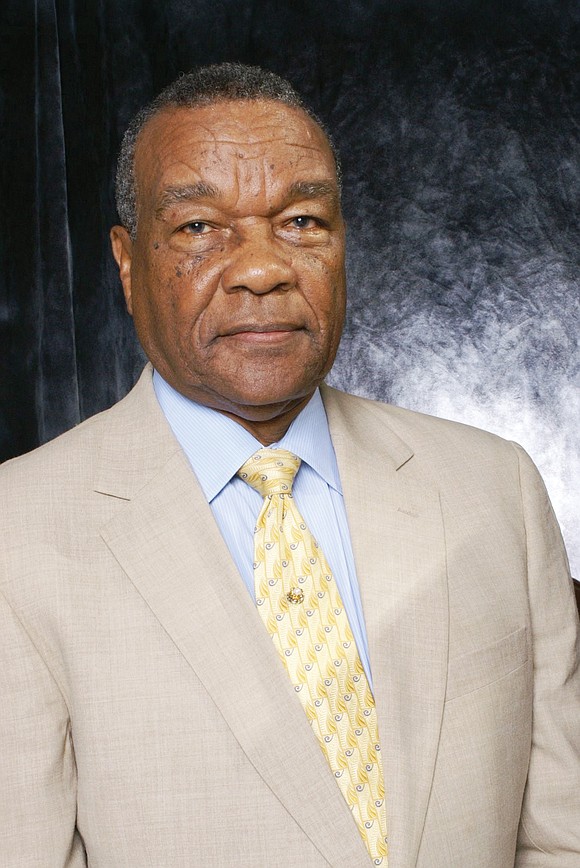 David C. Driskell, one of the nation's most influential African-American artists and a leading authority on black art, has died. He was 88.
His death was announced Saturday, April 4, 2020, by the University of Maryland, College Park, where he taught for 20 years and served for several years as chair of the Art Department.
The university established the David C. Driskell Center for the Study of the Visual Arts and Culture of African Americans and the African Diaspora in 2001 to honor Mr. Driskell as an artist, art historian, collector, curator and scholar.
Officials said he died as a result of the coronavirus.
Born in 1931 in Eatonton, Ga., Mr. Driskell grew up in North Carolina and attended Howard University where he studied art and history and was mentored by James A. Porter, commonly regarded as one of the first major African-American art historians.
He completed a summer program at Skowhegan School of Painting & Sculpture in Maine. He went on to earn a master's in fine arts from Catholic University in 1962 and then did postgraduate studies at The Netherlands Institute for the History of Art in The Hague.
As a multimedia artist, he worked in a range of mediums and styles.
His work addressed a host of issues and themes, from apartheid in South Africa to jazz to abstract cosmologies. His most famous artwork may be "Behold Thy Son," a 1956 painting which currently is in the collection of the National Museum of African American History and Culture in Washington. The work is a reference to the murder of Emmett Till by white men for allegedly flirting with a white woman in Mississippi.
As a curator, Mr. Driskell's famous exhibition "Two Centuries of Black American Art: 1750–1950," which opened at the Los Angeles County Museum of Art in 1976, is now considered one of the most important surveys of African-American art. By framing the exhibit through a historical lens, he provided irrefutable proof to white-led American art institutions that black artists had made significant contributions to American art history and signaled an end to their being ignored.
He began a distinguished teaching career at Talladega College in 1955. He also taught at Howard and Fisk universities before joining the faculty at the University of Maryland in 1977.
One of his students at Howard University was Dr. Levy M. Armwood Jr., the longtime pastor and minister of music at Ebenezer Baptist Church in Richmond. When Dr. Armwood died earlier this year, Mr. Driskell offered reflections during the Feb. 22 funeral at the Jackson Ward church.
"He was a great pioneer, quite a fine gentleman and learned in the art world," Dr. Lindley T. Smith, a Richmond ophthalmologist and art collector who was the founding president of the former Friends of African and African-American Art at the Virginia Museum of Fine Arts, told the Free Press.
Dr. Smith said Mr. Driskell came to Richmond and spoke to the group several times. He said he traveled to Maryland to meet with Mr. Driskell, an avid art collector. His holdings included major pieces by Alma Thomas, James Van Der Zee, Norman Lewis, Sam Gilliam, William T. Wil- liams and many others. The collection was the subject of an exhibition at the Newark Museum of Art in New Jersey in 2001.
"He told this great story about walking along in Denmark when he saw a hand-drawn portrait in the window of an antique shop," Dr. Smith said. "He bought it for maybe $2, and it turned out to be a $20 million portrait done by Rembrandt," Dr. Smith laughed. "That comes from knowledge. He knew what he was looking at."
A 2002 article about Mr. Driskell estimated the value of the Rembrandt piece at $100,000.
Highly regarded for his scholarship and knowledge of art, he advised other collectors interested in the work of African-American artists. He began advising actor Bill Cosby about art in 1976, with Mr. Cosby building a collection of more than 100 works through the years.
As an artist, Mr. Driskell was inspired by the trees around his Falmouth, Maine, cabin home and incorporated them as a feature in his work.
Mr. Driskell is survived by his wife, Thelma, and two daughters, Daviryne and Daphne.
A spokeswoman for the Driskell Center said services are not planned at this time because of concerns about the coronavirus.