Personality: Michelle Johnson
Spotlight on board chair of Senior Connections
4/30/2020, 6 p.m.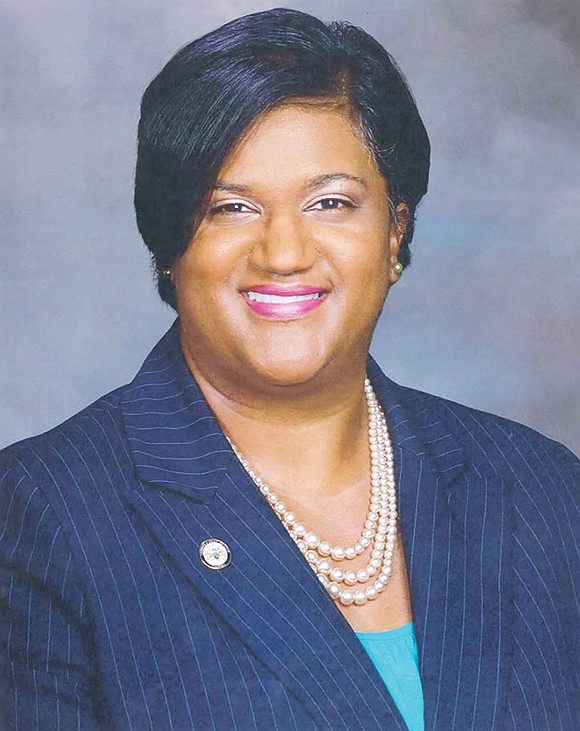 While the coronavirus affects all people regardless of gender, race or class, the elderly have seen an outsized impact in their lives. In this tense time, many are relying on the services of Senior Connections, the Capital Area Agency on Aging,
"Too often, we hear that families do not know where to turn for help and resources during times of illness, disability and transition," says Michelle Johnson, chair of Senior Connections' board of directors. "I want families to know about available resources before they need them and to be able to find and use resources easily."
Ms. Johnson is the county administrator of Charles City County, one of eight localities in the regional planning district that started Senior Connections in 1973 in the wake of the growing numbers of aging adults and their caregivers who needed assistance. It is part of a network of 25 area agencies on aging around the state and more than 700 such agencies across the country providing a range of services, resources and information to older and disabled adults.
Ms. Johnson was elected chair of Senior Connections' board in July 2017 and was re-elected to a two-year term in July 2019.
The services Senior Connections performs run the gamut, from meals and transportation, to legal consultation, care coordination and disability support socialization, to volunteer and employment opportunities. The agency helps more than 24,000 older adults and caregivers yearly, with more than 3,600 receiving direct services.
As both a county administrator and caregiver for her father, Ms. Johnson is well aware of the need for support when it comes to seniors.
"I want to help Senior Connections reach older adults in need of services and contribute to policies that make it easier for families to care for older relatives and friends based on their individual needs and desires," Ms. Johnson says.
With the outbreak of the coronavirus, Senior Connections has been busy fielding new requests for help from seniors for emergency food, in-home care, housing assistance and personal supplies.
The agency's staff and volunteers have been busy providing information about COVID-19 to area residents, along with information about food and health care programs.
So far, in collaboration with Feed More, the area's food bank, Meals on Wheels is delivering weekly to nearly 800 older adults and more than 700 members of Senior Connections' Friendship Cafes are receiving meals once a week.
The agency's annual Empty Plate fundraising campaign currently is underway to help with the need for food for seniors. The agency also is considering undertaking a housing stability project looking at the needs of older women to help them stay in their homes and to ensure stable communities.
For Ms. Johnson and Senior Connections, this time of high need also is an opportunity to engage with people and encourage a community attitude in alignment with Senior Connections' mission: "To empower older adults to live with dignity and choice."
Meet an advocate for seniors and the disabled and this week's Personality, Michelle Johnson:
Occupation: County administrator for Charles City County since June 2017.