Personality: Michelle Johnson
Spotlight on board chair of Senior Connections
4/30/2020, 6 p.m.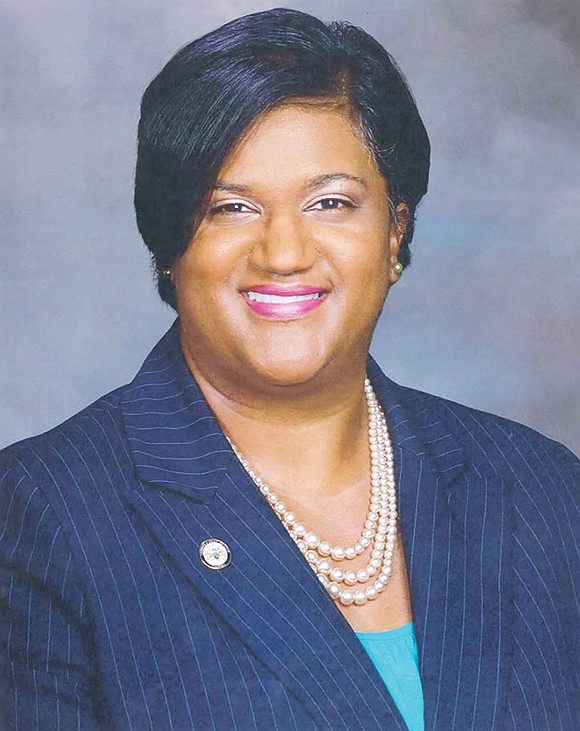 Date and place of birth: Oct. 3 at Richmond Memorial Hospital.
Current residence: Charles City County.
Education: Virginia State University, business and accounting; Leadership Metro Richmond and the Grace E. Harris Leadership Institute. Currently participating with Virginia Commonwealth University Minority Leadership Institute.
Family: Son, Victor.
No. 1 volunteer position: Chair of the board of directors, Senior Connections, The Capital Area Agency on Aging.
When and why Senior Connections was founded: It was started in December 1973 following the enactment of the federal Older Americans Act in 1965. Senior Connections, the Capital Area Agency on Aging, was founded by the Richmond Regional Planning District Commission, now Plan RVA, on behalf of the localities that make up Virginia Planning District 15 — the counties of Charles City, Chesterfield, Goochland, Hanover, Henrico, New Kent, Powhatan and the City of Richmond. It was founded to promote programs, services, support, information, advocacy and volunteer opportunities for the growing population of older adults and caregivers. Information about resources is available for individuals of all ages.
My role with Senior Connections: I serve as chair of the 21-member Board of Directors, a policy group responsible for the budget and program oversight. Members represent the localities in which they live and/ or work. Along with me, seven other members are appointees of local governments and the rest are at-large members with many areas of expertise. Members represent public, private and nonprofit groups from business, education, health care and government. The agency also has an advisory board that assists the board of directors with planning and advocacy.
Why I became involved with Senior Connections: As a caregiver for my father and administrator for Charles City, I had personal and professional knowledge of the challenges that older adults and caregivers face in providing and receiving support. I want to help Senior Connections reach older adults in need of services and contribute to policies that make it easier for families to care for older relatives and friends based on their individual needs and desires. Too often, we hear that families do not know where to turn for help and resources during times of illness, disability and transition. I want families to know about available resources before they need them and to be able to find and use resources easily.
What Senior Connections means to me: Senior Connections affords the opportunity to support the region's more than 170,000 older adults — individuals age 60 and older — with the knowledge that this population will more than double by 2030. Senior Connections means the opportunity to support and engage with older adults and individuals of any age, including recognizing intergenerational efforts.
What Senior Connections does for older adults: Senior Connections provides older adults with a diversity of home and community services. These services, such as meals, transportation, personal care, respite support, help with legal documents, care coordination, information/assistance and emergency supports, help older adults and individuals with disabilities maintain their health and prevent or delay the need for more costly services. These services also help enhance the quality of life for older adults and their ability to remain in their homes and communities for as long as possible.