More COVID-19 cases reported at city jail; Henrico cases subsiding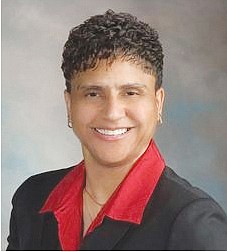 A few more cases of COVID-19 have been reported at the Richmond Justice Center in the past week, as the Henrico County Jail has reported an end to the epidemic at its Parham Road facility.
In a July 30 update, Richmond Sheriff Antionette V. Irving noted that 12 inmates and five staff members are quarantined after testing positive for the coronavirus, though she did not report any needing to be hospitalized.
A week earlier, the city's jail reported its first COVID-19 cases involving three inmates and two staff members.
Sheriff Irving stated that her staff remains committed to ensuring safety and continues to take the necessary precautions, including wearing masks, increased cleaning and as much social distancing as possible.
In Henrico County, Sheriff Alisa A. Gregory announced Tuesday that all of the inmates who previously tested positive have been cleared of being infectious after being quarantined for at least two weeks.
Last month, Sheriff Gregory reported 125 inmates had tested positive, though she stated then that none had to be hospitalized.
The state Department of Corrections has continued to see new cases. As of Monday, the department said 2,143 state inmates tested positive for COVID-19 since the virus hit in March. Currently, 585 inmates are under quarantine after testing positive, along with 127 staff members, state officials said.
On July 22, the department listed the total number of inmates testing positive since March at 1,544, along with 101 staff.
The Aug. 3 report noted that the number of inmate deaths remains unchanged at 13. Currently, 11 inmates are hospitalized because of the virus.
The majority of the current cases stem from an outbreak at St. Brides Correctional Center in Chesapeake, where 295 cases were reported.
The department also noted other facilities with double-digit numbers, including 59 cases at Green Rock Correctional Center in Pittsylvania County and 47 at Indian Creek Correctional Center in Chesapeake. Additional cases were reported at two previous hot spots, Lawrenceville and Greensville correctional centers, with 34 and 28 cases, respectively.