Horace Clarke, one of the first Black athletes to play pro baseball in Richmond, dies at 81
8/13/2020, 6 p.m.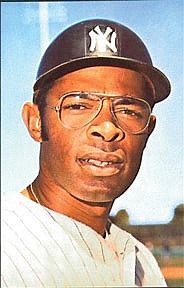 Horace Clarke, among the first Black star athletes to play professional baseball in Richmond, has died of complications from Alzheimer's disease.
Mr. Clarke, who died on Wednesday, Aug. 5, 2020, at 81, was living in Laurel, Md.
A native of St. Croix in the U.S. Virgin Islands, Mr. Clarke played second base for the International League Richmond Virginians in 1963 and 1964 under manager Preston Gomez.
He went on to play second base for the parent club, the New York Yankees, from 1965 to 1974, succeeding Bobby Richardson at that position.
For the Yankees, the switch-hitting Mr. Clarke posted a career average of .256, with 165 doubles and 151 stolen bases. He played in a total of 1,272 big league games.
A superb fielder, Mr. Clarke led the American League in assists each season from 1967 to 1973.
Mr. Clarke was signed by the Yankees at age 19.
He is considered among the best players to ever reach the majors from the tiny Caribbean island.
The Richmond Virginians were the Yankees'AAA farm affiliate from 1956 to 1974. Another Black player to come through Richmond during that era was left-handed pitcher Al Downing.
Native Richmonder Whit A. Graves is said to be the first Black player for a Richmond pro team. Mr. Graves pitched for the 1953 Richmond Colts of the Class B Piedmont League.