Retired Richmond Police Maj. Wille C Jones, who battled racism within the department, dies at 87
8/13/2020, 6 p.m.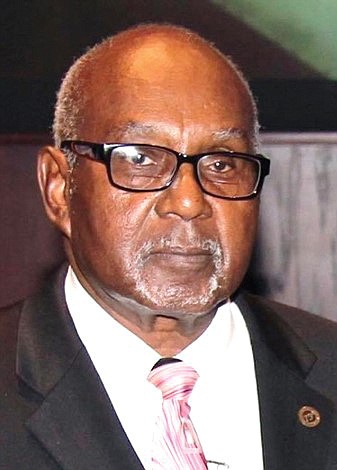 Retired Police Maj. Wille C Jones was a leader in seeking to end ingrained racial bigotry in the Richmond Police Department.
During his 40 years with the department, he repeatedly went to court to knock down barriers to promotion for himself and other African-American officers.
"He was ready, willing and able to challenge authority to overcome injustice," said Sa'ad El-Amin, a former lawyer who represented Maj. Jones in cases during his career.
"He had to sue to become a sergeant, a lieutenant, a captain and a major," Mr. El-Amin said.
"He believed in treating people with dignity, but he also believed in right and wrong. Gray was not part of his vocabulary. In his view, something was either right or wrong, and if you did wrong, you must suffer the consequences," said his son, Willie C Jones, a former Richmond Police officer who made history in 1982 as the state's first African-American game warden.
Long active in civic affairs outside the department, Maj. Jones succumbed to a long battle with cancer on Tuesday, Aug. 4, 2020. He was 87.
His family has planned a private ceremony to celebrate his life, but Mr. Jones said a public memorial service will be held at a later date.
Born in Hartsville, S.C., Maj. Jones grew up in Richmond. He was raised by his maternal grandmother, Annie Lee Jones, an energetic businesswoman who operated several beauty salons and also rented rooms.
After graduating from Armstrong High School, Maj. Jones served in the Air Force for four years, including during the Korean War, then returned and joined the Richmond Police Department in 1957.
He started a family tradition of police service. His younger brother, Freddie E. Bolling Sr., joined the Henrico Police De- partment and rose to the rank of assistant chief before he retired a few years ago.
Maj. Jones' two sons later joined the Richmond Police Department, and one, Sgt. Robert P. Jones, is still serving.
In 1978, Maj. Jones, seeking higher rank, earned a bachelor's in administration of justice at Virginia Commonwealth University and later took master's level courses.
But promotion was hard. In his first 15 years, he had served in most divisions and as a detective, but his wide experience did not appear to count.
In the early 1970s, he and four other Black officers passed the sergeant's exam and then had their promotions denied when white officers in the department raised accusations of cheating to explain why Black officers were positioned to gain supervi- sory posts.
That led to the first lawsuit in the early 1970s. Represented by Mr. El-Amin and future Gov. L. Douglas Wilder, the Black officers prevailed in court.
Maj. Jones also joined other Black police officers to form an association to protect their interests as battles over promotion continued.
Mr. El-Amin said Maj. Jones was disappointed the organiza- tion disbanded after Police Chief Frank S. Duling was replaced by the city's first African-American chief, Marty Tapscott.
As a result of the promotion battles, Maj. Jones followed a fellow Black officer, the late Laurel M. Miller, into the top executive ranks. Both rose to become deputy chiefs. However, both retired after another African-American, Jerry Oliver, was appointed in 1995 to succeed Chief Tapscott, who stepped down after six years in the top job.
Determined to shake up the department and put his own management team in place, the new chief removed Maj. Jones and Maj. Miller from their deputy chief posts. While they won a legal fight, they left in 1997 after Chief Oliver gave them make-work projects.
Outside the police department, Maj. Jones was constantly on the go.
"There was a joke that if three people got together, he belonged to the group," his son said.
Maj. Jones was a stalwart member of the Richmond Crusade for Voters and the Richmond Branch and Virginia State Conference of the NAACP.
He also belonged to Club 533, the Thebans, Phi Beta Sigma Fraternity, the Prince Hall Masons and Mocha Temple Shrine and the Armstrong High School Alumni Association.
Maj. Jones was a lifelong member of Sixth Baptist Church in Richmond and a trustee for decades. For years, he opened and locked up the church and made sure that lawn care and building maintenance was dealt with, his son said.
His wife of 62 years, Madeline W. Jones, predeceased him.
In addition to his two sons and his brother, survivors also include five grandchildren and 14 great-grandchildren.