Justice Clarence Thomas talks about his faith in new documentary
Adelle M. Banks/Religion News Service | 2/7/2020, 6 a.m.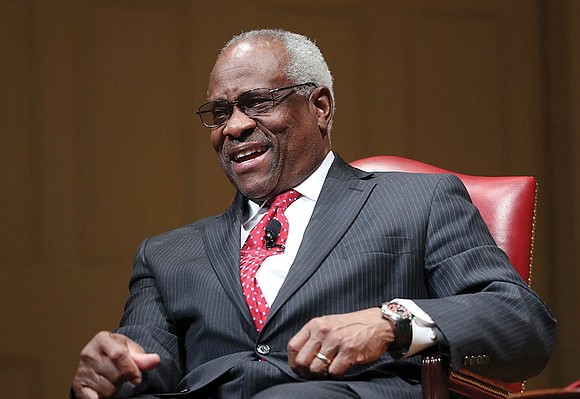 U.S. Supreme Court Justice Clarence Thomas, who is known for his reticence, speaks for much of a new two-hour documentary about his life.
Part of the story he tells in "Created Equal: Clarence Thomas in His Own Words" centers on his longtime Catholic faith — nurtured by his grandfather who raised him in his Georgia home, nuns who taught him in school and people who prayed with him during his confirmation process to serve on the nation's highest court.
Producer-director Michael Pack interviewed Justice Thomas and his wife, Virginia "Ginni" Thomas, for 30 hours for the film that was released Jan. 31 in theaters in 20 cities, including Washington, New York, Atlanta, Chicago and Los Angeles.
Mr. Pack recently served as president of Claremont Institute, a conservative think tank, but has produced documentaries for PBS about George Washington, Alexander Hamilton and "God and the Inner City."
Mr. Pack talked to Religion News Service about what he learned about Justice Thomas' religious life as he filmed the documentary. The interview has been edited for length and clarity.
What struck you most about Justice Clarence Thomas' faith?
I'm struck by the depth of Clarence Thomas' faith. It was strong when he first had it. But when you have a faith, lose your faith and come back to your faith, in some ways it's stronger then. I'm also impressed at how Justice Thomas relies on his faith to get him through the difficult and dark moments of his life, especially his contentious confirmation hearing.
Could you talk about the role of his grandfather and how the Bible shaped his philosophy and the lessons he passed on to Justice Thomas?
Justice Thomas' grandfather was functionally illiterate. So what he would do with the Bible is he would try to get a few words by heart and rely on those. The values he gave to Clarence Thomas he felt were rooted in the Bible — working from sun to sun, never quitting, being true to yourself.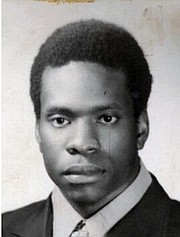 In addition to his grandfather, Justice Thomas cites the influence of nuns at a segregated Catholic school he attended.
As he says in the documentary, he felt that they loved him and he worked hard to live up to that. And even though it was segregated Savannah, he felt they were on his side. They believed in these young boys and girls. And he adopted the faith they instilled in him. He continued to visit those nuns until several of them passed away.
He has spoken in the past about wanting to be a priest at a young age, and he attended seminary before he went to college. What drew him to seminary life?
That's right. He went first to a minor seminary for his last year of high school and then he went to a seminary for his first year of college. So he went to two different seminaries. He loved the ritual. He loved the prayers. He loved the Gregorian chant. I think he loved the entire religious environment that he lived in. He found it appealing. It spoke to something deep in his soul.