2 plays examine periods in history during Black History Month
Kesha Williams | 2/21/2020, 6 a.m.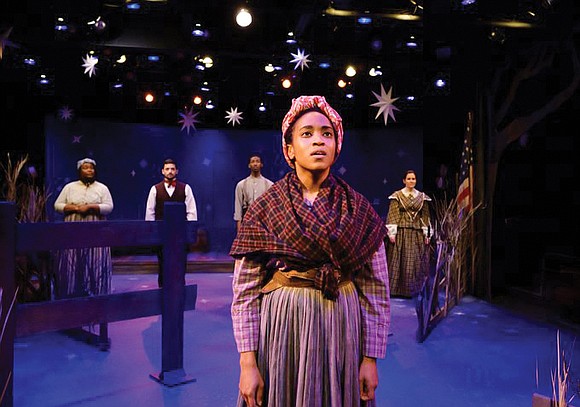 There's nothing like live theater performances during Black History Month to illuminate unforgettable characters.
The Virginia Repertory Theatre has reserved center stage for just that — "August Wilson's Fences" and "Harriet Tubman and the Underground Railroad," a play about the heroic abolitionist and activist who led dozens of enslaved people to freedom.
Both run through March 1 — "Fences" at Virginia Rep's November Theatre in Downtown, 114 W. Broad St., and "Harriet Tubman" at Virginia Rep's Children's Theatre at Willow Lawn, 1601 Willow Lawn Drive.
In the award-winning family drama "Fences," Mr. Wilson has been credited with displaying the complexities of black family life in the 1950s. The story of his main character, Troy Maxson, resonates with many African-Americans who've felt the same pain associated with racial intolerance and missed opportunities during the prime years of life.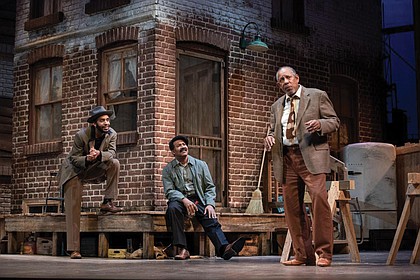 Troy, played by actor James Craven, is a 53-year-old sanitation worker who has served time in prison but can't forget his dream of playing Major League Baseball. He never got the chance to move from the Negro Leagues because of racial barriers at the time. Those barriers were starting to come down as Troy was aging out of the game.
The bitterness of that missed opportunity never leaves him. It strains his relationships with his family, primarily his teenage son, who also dreams of becoming an accomplished athlete.
Dr. Tawnya Pettiford-Wates, an associate professor at Virginia Commonwealth University who directed Virginia Repertory Theatre's production of "A Raisin in the Sun," returns as director of "Fences."
"America at that time was a nation struggling with the contradictions in the platitudes it professed as a nation of 'life, liberty and justice for all' and the reality of segregation and inequality that existed for black Americans," Dr. Pettiford-Wates said.
Richmond native J. Ron Fleming Jr. plays the role of Troy's friend, Jim Bono. Their friendship, Mr. Fleming explains, sustains Troy when the love of a faithful wife, a steady job and a stable home are not enough.
"Love and its very close companion, friendship, sustains us all. Every human being gravitates to perceived peers, peers where there is some commonality of another person. Most often, age plays a factor. Add culture to that friendship and you have the foundation of love," Mr. Fleming said of his character.
Mr. Fleming is fond of Mr. Wilson's plays because he said they contain the substance of African-American culture.
"Fences," he said, "is reflective of how love, life and family, laughter, tears and beauty find their way through even in the most difficult circumstances. I have been fortunate enough to be in five of the 10 works of Mr. Wilson's 10-play cycle of the 20th century," Mr. Fleming said.
"I am grateful to have been viewed as someone able to bring voice to the work," Mr. Fleming said.
Virginia Rep's "Harriet Tubman and the Underground Railroad" presents the life of a woman who wasn't satisfied with her own freedom. She made repeated trips to the South to guide other enslaved people to freedom, risking her own life.
The performance includes some of the most frequently performed Negro spirituals. The songs were an important form of communication among the enslaved.
Marjie Southerland stars as Harriet Tubman and Katrinah Carol Lewis makes her Children's Theatre directorial debut with this production. Virginia Repertory's music supervisor, Anthony Smith, serves as musical director.
The hourlong production is suggested for youngsters 9 and older.
Details on performances and ticket prices: (804) 282-2620 or www.virginiarep.org.