Black Book Expo Freb. 22 and 23
2/21/2020, 6 a.m.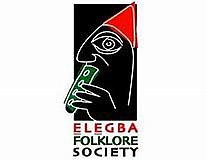 The Elegba Folklore Society is hosting a Black Book Expo this weekend featuring local authors and entertainment.
The free event will be held 3 to 7 p.m. Saturday, Feb. 22, and 3 to 6 p.m. Sunday, Feb. 23, at the Elegba Folklore Society's Cultural Center, 101 E. Broad St.
Book topics include black history, politics, science, African diaspora culture, novels and children's books.
Celebrity guest authors will make presentations about their books.
Vocalist Tasha Nicole will perform Saturday evening. Details: www.efsinc.org or (804) 644-3900.