Shaq's son, Shareef O'Neal, transferring to LSU
2/21/2020, 6 a.m.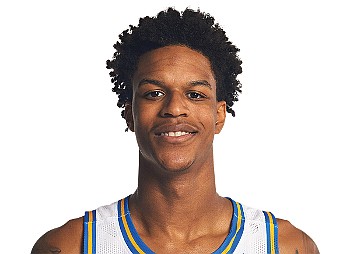 Talk about a tough act to follow.
Shareef O'Neal, the 20-year-old son of basketball star Shaquille O'Neal, is transferring to Louisiana State University where his father was a two-time All-American.
The younger O'Neal grew up in the Los Angeles area and signed to play for UCLA in August 2018.
The 6-foot-10 redshirt freshman sat out the 2018-19 Bruins' season for medical reasons.
This season he was averaging just two points and three rebounds under UCLA Coach Mick Cronin. On five occasions, he never left the bench.
Disillusioned, O'Neal departed the squad in January, announcing he would be transferring.
The name O'Neal is legendary on LSU's Baton Rouge campus. Shaquille was NCAA Player of the Year in 1991 and there is a statue of Shaq dunking outside the Tigers' practice facility.
Shaquille O'Neal's No. 33 jersey is retired at LSU where he played from 1989 to 1992.
After sitting out the 2020-21 season, Shareef will compete at LSU under Coach Will Wade, the former coach at Virginia Commonwealth University.