Personality: Quanda Lashun Baker
Spotlight on local president of the National Coalition of 100 Black Women
2/28/2020, 6 a.m.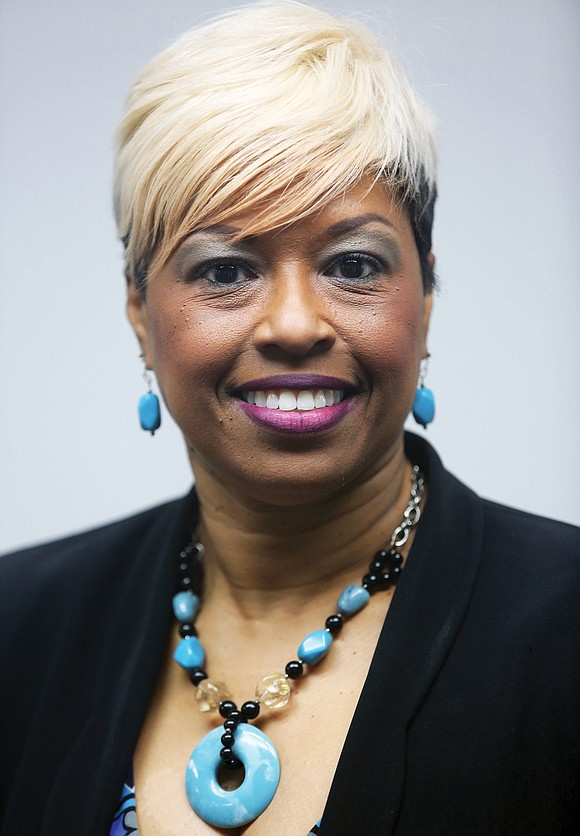 Almost five years ago, Quanda Lashun Baker was among the charter members of the Richmond Metropolitan Area Chapter of the National Coalition of 100 Black Women, establishing a branch of the women's nonprofit organization dedicated to making a difference in the community.
Today, Ms. Baker is the chapter's president, readying the group for their 3rd Annual Health Summit on March 14, just a few weeks shy of the chapter's fifth year of advocacy work in the Greater Richmond area.
"It's a momentous occasion," Ms. Baker says. "I feel that we have learned a lot since our chartering. We have given back to the community a lot since our chartering."
Already, it has been a fairly eventful year for the Georgia native and the chapter she has led since her election in October. Last month, the organization joined sister chapters from Charlottesville, Hampton Roads and Northern Virginia to lobby federal legislators at the U.S. Capitol for policies that would best benefit the lives of African-American women and girls.
For her part, Ms. Baker is a committed leader in the organization, following in the footsteps of the chapter's founding president, Dr. Delta R. Bowers, who convinced her to become a member of the organization in 2014. Ms. Baker balances her responsibilities with the Richmond chapter with her duties on the organization's national public relations, public policy, education and fund development committees.
"It's hard, but it's called time management," Ms. Baker says when asked how she handles so many roles. "To juggle it all, I have a calendar and I plan accordingly."
Along with the health summit, the Richmond chapter of the NCBW furthers their gender equity and empowerment goals through their SisterNomic$ financial literacy workshops, their Phenomenal Women's Jazz Luncheon Soiree and their Annual Scholarship Golf Tournament. The chapter also will be participating in the national NCBW's phone banks, helping people register to vote.
The chapter is focused on promoting a holistic approach to health, one that focuses on methods of self-care that prioritize the well-being of those often expected and conditioned to place their friends' and families' needs before their own.
"As women, we tend to care for others and not care for ourselves," Ms. Baker says. "This gives us an opportunity to see what we need to do as far as taking care of or having self-care for ourselves."
Her only concern is that people in the community may not be aware of the event.
Ms. Baker has a plan for that, and is focused on raising the chapter's profile by using social media to inform the Richmond community about the chapter's free programs, including the health summit.
"The participation is not where it should be," Ms. Baker says. "And this year, our focus is to get the word out more so that people know who we are and what we're all about."
Meet community and women's equity advocate and this week's Personality, Quanda Lashun Baker:
Occupation: Chief operations officer, Clearview Counseling Services.
What I do: Provide supervision to all staff members, ensure compliance as required by the Department of Health and Behavioral Services, implement training programs for the staff, coordinate HR systems and processes, ensure adequate staffing and serve as a member of the leadership team.