Beyonce's new 'Black Is King' premieres July 31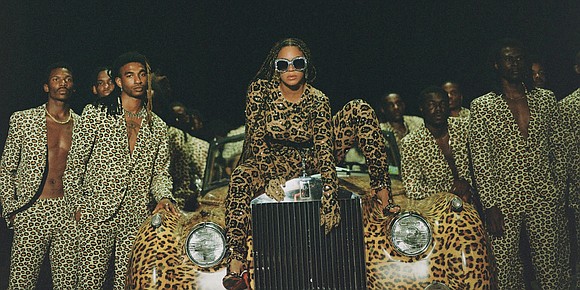 Social media is buzzing in anticipation of Beyoncé's new visual album, "Black Is King," that premieres Thursday, July 31, on Disney+.
A one-minute official trailer showing a montage of odes to African culture as Beyoncé says, "Lead or be led astray," already has generated more than 4 million views.
The project is based on the music from Beyoncé's 2019 album, "The Lion King: The Gift," which was made in con- junction with the release of Disney's film by the same name.
In the film, Beyoncé is the voice of the fierce Nala alongside Donald Glover's Simba.
" 'Black Is King' is a celebratory memoir for the world on the Black experience," said Disney and Beyoncé's Parkwood Entertainment in a joint statement. "The film is a story for the ages that informs and rebuilds the present. A reunion of cultures and shared generational beliefs. A story of how the people left most broken have an extraordinary gift and a purposeful future."
The project was written, directed and executive produced by Beyoncé.