Edna Keys-Chavis, first African-American and female city clerk, dies at 66
7/30/2020, 6 p.m.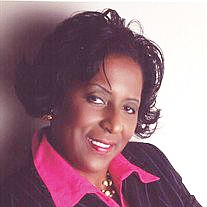 Edna Keys-Chavis made history in 1990 when she became Richmond's first African-American and the first woman city clerk — the official record-keeper for City Council.
Ms. Keys-Chavis presided over the office with dignity and aplomb for the next 17 years before stepping down Jan. 31, 2007.
During her tenure, "she established the operational model that made the City Clerk's Office the welcome center for City Hall," City Councilwoman Ellen F. Robertson stated. "Her warmth and 'citizens-first' approach was well known in the community. She brought joy to all who crossed her path."
Ms. Keys-Chavis earned recognition for her service. In 2005, she was among the honorees to receive the YWCA Outstanding Women Awards in the field of government.
Known as a kind, generous woman, Ms. Keys-Chavis is being remembered following her death Friday, July 24, 2020, in Chester after a long battle with illness. She was 66.
Ms. Keys-Chavis's life will be celebrated 10 a.m. Saturday, Aug. 1, at March Funeral-Homes Laburnum Chapel, 2110 E. La- burnum Ave. Rev. Delores McQuinn will deliver the eulogy.
Ms. Keys-Chavis grew up in Richmond and graduated from Armstrong High School. Her Facebook page notes she went on to study at Virginia State, Central Michigan and Morgan State universities.
Her daughter, Mickia Hemingway, wrote in a 2015 Mother's Day tribute that her mother "is the most extraordinary person I know" and listed major challenges that her mother overcame.
"As a young teen, she lost her own mother as a result of domestic violence, and she ... helped raise her six siblings to become self-sufficient adults and contributing citizens," Ms. Hemingway stated.
Ms. Keys-Chavis then supported herself "through school to become a university graduate and professional, surviving her own abusive marriage and raising me as a single parent," her daughter continued.
Her mother later married future Richmond Mayor Larry E. Chavis, who ran a family trucking company. During her tenure as clerk, Mr. Chavis served four years on City Council. After securing a second term, he won council election to mayor in 1996 and served as the city's titular leader during his final two years.
The couple divorced in 2002.
After leaving the Clerk's Office, Ms. Keys-Chavis managed rental properties that she owned and was mainly involved with family.
Ms. Hemingway, describing her mother as the epitome of kindness, stating that she was a family mainstay who everyone turned to for "advice and wisdom."
"We know that she will always be the coordinator and lead cheerleader at all our celebrations. She is well known for hosting large, extravagant and fun family events at her home and extending invitations to friends of friends," her daughter stated.
"She could have easily become a bitter, vengeful adult. Instead, she chose to defy odds and love greatly," her daughter continued.
In addition to her daughter, Ms. Keys-Chavis is survived by three brothers, Lewis A. Burrell, Linwood Keys and William Keys, and three sisters, Genevieve Burrell, Mildred Gray and Yvonne Keys.