Personality: Dr. James J. Fedderman
Spotlight on the incoming president of the Virginia Education Association
6/4/2020, 6 p.m.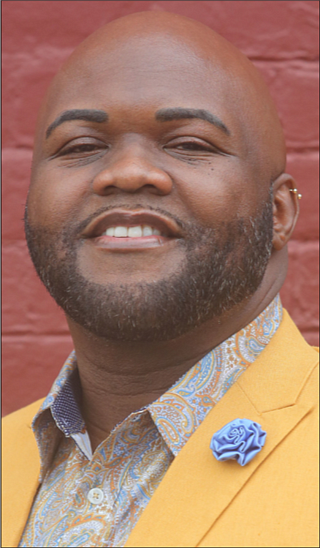 When Virginia schools return to some kind of normalcy in the future, its education system will be facing a bevy of challenges. With the effects of the coronavirus resulting in cuts in state education spending, localities have turned to cuts in expected pay raises, salary freezes and furloughs that have and will produce struggles for teachers, staff, parents, stu- dents and others.
For those navigating this aspect of a tumultuous period in Virginia, the Virginia Education Association is working to create a path forward alongside its president-elect, Dr. James J. Fedderman.
When Dr. Fedderman takes over the helm of the VEA on Aug. 1, he will be the first African-American man to lead the education union. It is the largest union for educators in the state, with 40,000 members and a focus on educators that extends beyond solely teachers and aims for a wide breadth of inclusiveness.
While others might be daunted by the challenges created by the pandemic, Dr. Fedderman sees it as an opportunity "to redefine the direction of public education for our students and employees who have been the most vulnerable."
"COVID-19 has magnified many of the inequities that must be addressed to ensure education equity is guaranteed," says Dr. Fedderman, a choral music teacher in Accomack County. "Whenever a crisis arises in the Commonwealth, education funding is the first to be cut and the last to be restored."
A native of Nassawadox on Virginia's Eastern Shore, Dr. Fedderman was elected May 6 to a two-year term. He has served as the VEA vice president since 2016. He says he's ready to meet the challenge of leading the organization through this time.
"In uncertain times, only effective and experienced lead- ership will demonstrate how being tested will become our testimony," he says. "I will work tirelessly to empower every one of our members with a voice and a platform."
Currently, he is part of the VEA' s live presentations, held twice every week on Facebook, talking with special guests and answering questions from VEA members on "technology and equity, safety" and other matters.
VEA staff members, meanwhile, are in contact daily with officials in the governor's office, the Virginia Department of Education and other state agencies as plans are being made to reopen schools and virtual education continues during the pandemic.
Dr. Fedderman first became involved with the VEA through his work with the Accomack Education Association, which led to an earnest commitment to the organization. He also represented Virginia at the national level as a National Education Association director.
"It's been a great run and it's been amazing traveling the entire Commonwealth fighting for right," Dr. Fedderman says.
Dr. Fedderman is gearing up to hit the ground running when he fully assumes his new role with the VEA. In addition to building his operational framework, he wants to "level the playing field" for individual members who contribute to the VEA, giving them the ability to self-nominate rather than solely relying on the recommendation of local presidents as to who should serve on VEA committees.